Andover Leisure Centre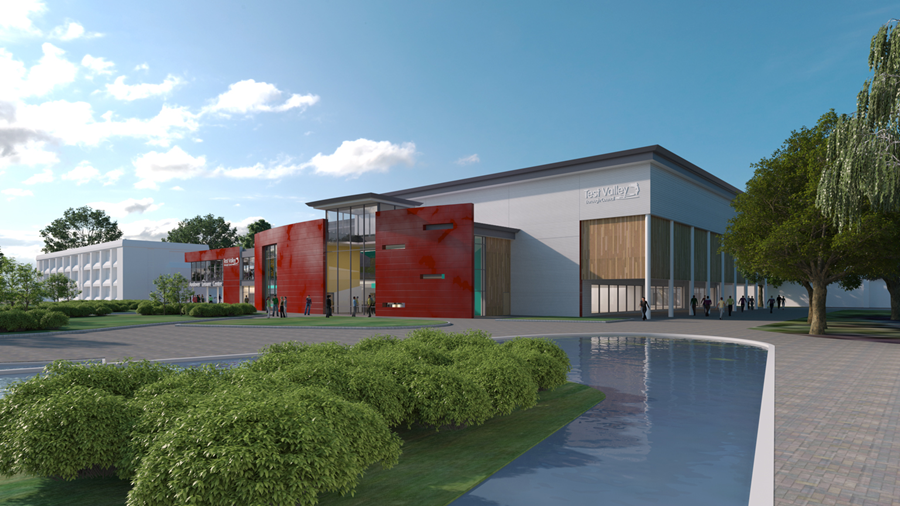 Contact Details:
Manager: Ian Souch
Telephone: 01264 347100
At a time of budget cuts and austerity elsewhere, we are investing over £16 m in a major project as part of the Borough Council's long term plans for the future vitality and benefit of the town.
We understand people are concerned about the disruption to their sport and leisure activities whilst the new Andover Leisure Centre is being built but we are doing everything we possibly can to minimise this. This includes ensuring that the centre will not be closed completely, phasing the different aspects of the building programme, displacing activities to neighbouring facilities where possible and providing temporary swimming provision.
During the public exhibition of the new Andover Leisure Centre on 15 February 2017, Test Valley Borough Council and Places for People Leisure asked for comments, questions and feedback from residents and users of the facilities.
These have been combined into a frequently asked questions and answers section which you can read here.
If your question is not answered within this section, please contact us here.
This Q&A will be regularly updated and we are working with Places for People Leisure to provide answers to questions around studio programmes, opening hours and the provision of squash courts.
Andover Leisure Centre will not be closed completely. The gyms, studios, squash courts and treatment rooms will remain open throughout.
1 April 2017: Closure of the swimming pool
7 May 2017: Closure of the Sports Hall
Spring 2019 – Scheduled re-opening of the new Leisure Centre, followed by complete demolition of the remaining part of the centre, containing the gyms, studios, squash courts and café, as well as landscaping.
Planning application
The planning application for the redevelopment of Andover Leisure Centre was submitted to the Council on 20 December 2016 and granted by the Northern Area Planning Committee on 31 March 2017.
The planning application can be found here.
Temporary swimming pool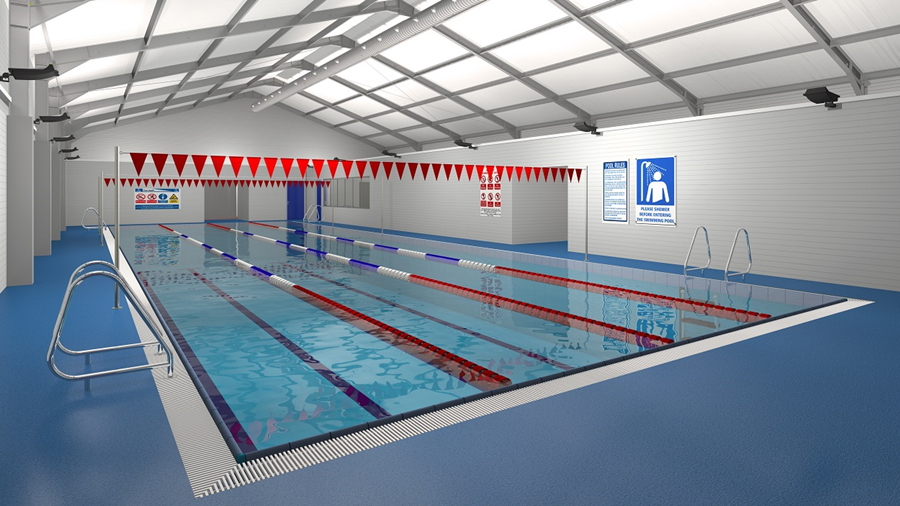 Residents of Andover will be able to use a temporary swimming pool while the towns Leisure Centre is rebuilt.
The 25 metre, four lane modular pool was erected at Shepherds Spring Lane car park. It is being designed and built by Total Swimming and managed by Places for People Leisure. It opened 20 October at midday. The pool will remain in situ until the new Andover Leisure Centre is open.
Alternative swimming options are also available at Romsey Rapids, River Park (Winchester), Fleming Park (Eastleigh), Tidworth Leisure Centre, Five Rivers (Salisbury), Durrington Fitness and Swim Centre (Salisbury), Basingstoke Aquadrome, Tadley Pool and Basingstoke Sports Centre.
Places for People members can have free use of local swimming pools and Leisure Centres on production of their membership card until the temporary pool is open. This includes River Park Leisure Centre in Winchester, The Rapids at Romsey and Fleming Park Leisure Centre in Eastleigh.
Total swimming www.totalswimming.co.uk
Access to The Lights theatre during the disruption
The Lights will be business as usual throughout the building works at Andover Leisure Centre, although there will be changes to the access route to the venue from the town. These changes will be clearly signposted and a map showing the new route will be published.
The Lights has a packed programme of theatre, music, comedy, dance and workshops throughout the year, supported by the Arena Café Bar which will be open as usual for its famous cakes, artisan coffee, sandwiches and snacks to eat in or take away.The venue is a great place to meet up with friends, colleagues or families, take part in a class or workshop or enjoy the range of professional shows. It is also the new temporary home for classes from the Leisure Centre.For the latest information about what's on, changes to access routes and where to park visit www.thelights.org.uk
For further information
Places for People Leisure www.placesforpeopleleisure.org

Previous news releases:
New leisure provider for Test Valley(November 2016)
Public exhibition for Andover Leisure Centre (February 2017)
Leisure Centre plans approved (March 2017)
Temporary swimming pool for Andover (May 2017)
Temporary Pool – new information (August 2017)
Temporary pool update (September 2017)

For more information please contact: Enquiries@andoverleisurecentre.org