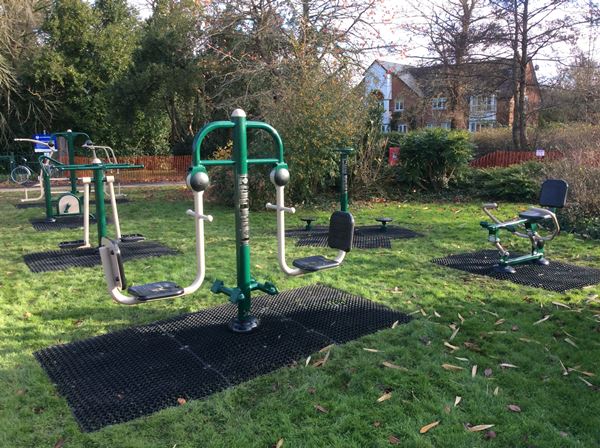 Keeping fit in Romsey
Romsey residents can keep fit for free thanks to new outdoor fitness equipment installed in the War Memorial Park.
The new equipment includes a shoulder press, chest press, leg press and exercise bike among other machines that work a range of muscle groups. Similar equipment is becoming increasingly popular in towns across the country, providing new ways for adults to keep fit for free.
Community and Leisure Portfolio Holder, Councillor Tony Ward, said: "The War Memorial Park's Friends of the Park group initiated this project and I'm pleased to confirm that we've secured funding from developer contributions to pay for the project. We have listened to feedback from residents and Friends of the Park and are delighted to see that the equipment is already being used."
The project supports one of Romsey Future's ambitions; Living Well in Romsey. Romsey Future is a partnership made up of local organisations that work together to build consensus and deliver on shared ambitions. The equipment can be found near the tennis courts in the War Memorial Park.