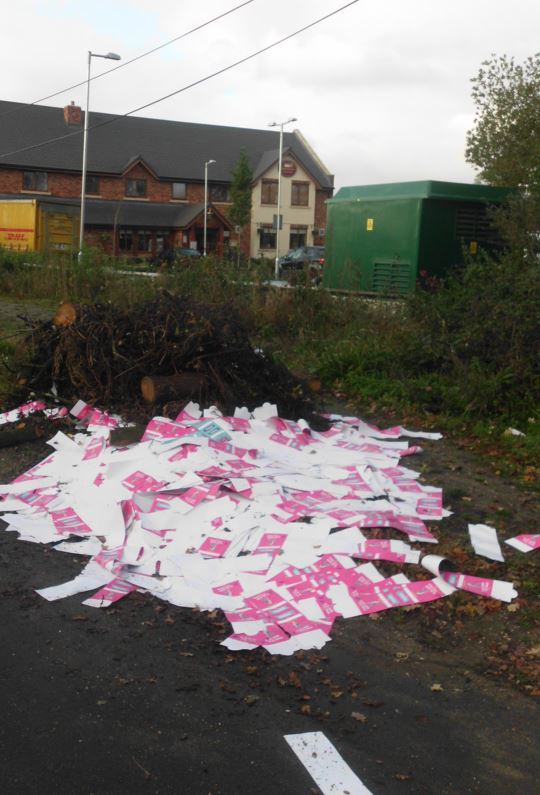 Four-figure costs fine for fly-tipper
A man who dumped hundreds of leaflets in Redbridge Lane, Nursling in November last year has been found guilty of fly-tipping and ordered to pay a four-figure sum.
Mr Nathan Jennings was found guilty in his absence at Basingstoke Magistrates' Court on Thursday 6 September and ordered to pay a £660 fine, £66 victim surcharge and £3,290 costs.
On 13 November 2017, Test Valley Borough Council responded to reports of a large pile of leaflets dumped at Redbridge Lane. Following an investigation the authority identified Mr Jennings as the offender.
Environmental portfolio holder, councillor Graham Stallard, said: "The significant costs and fine in this case should hopefully act a deterrent to those thinking of disposing of their waste illegally. We investigate every single fly-tip and we will prosecute offenders in a bid to stamp out this crime."
The public can report any incidents of fly-tipping via www.testvalley.gov.uk/mytestvalley, or by calling Test Valley Borough Council's customer services team on 01264 368000 or 01794 527700. The council investigates all reports and will seek to prosecute with sufficient evidence.