'Create'; Radian's Free and Funded Self Employment Course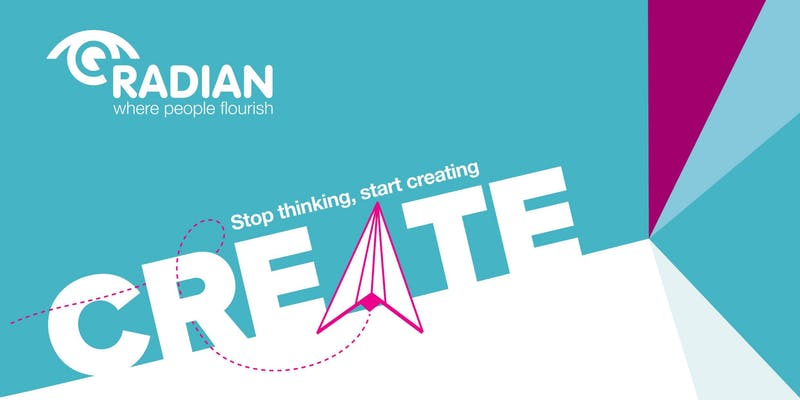 Andover 11 October: https://www.eventbrite.co.uk/e/create-radians-free-and-funded-self-employment-course-tickets-49979906245

Do you have an idea and passion that you want to turn into a business?
Are you currently self-employed or running a business and need to update your knowledge about running your business?
Radian invite you to 'stop thinking, start creating' with our new self-employment course 'Create'.
We have secured European funding to offer FREE self employment courses and additional support to people living in six key areas over the next three years including Andover and Test Valley.
The project is being delivered by Radian's award winning Employment, Support and Training (EST) team, who specialise in supporting residents into employment and training and have successfully supported over 100 business start ups.
Learn step by step how best to start, what to consider and plan for, as well as addressing all the necessary legalities so that you can have the best possible start with the right tools and information. With our team of experts, we will support you during our course with FREE 1:1 mentoring, specialised workshops and an online helpdesk. All we ask is for your commitment, passion and drive!
The 10 week 'CREATE' course could be the start of your entrepreneurial journey; come along to our introduction day to find out more!

Other events available:
Gosport 19 September – https://www.eventbrite.com/e/create-radians-free-and-funded-self-employment-course-tickets-49041666946
Petersfield 5 October: https://www.eventbrite.com/e/create-radians-free-and-funded-self-employment-course-tickets-49043373049
Southampton 9 October: https://www.eventbrite.co.uk/e/create-radians-free-and-funded-self-employment-course-introduction-tickets-49950719948​​​​​​​