Business Meetings and Events Diary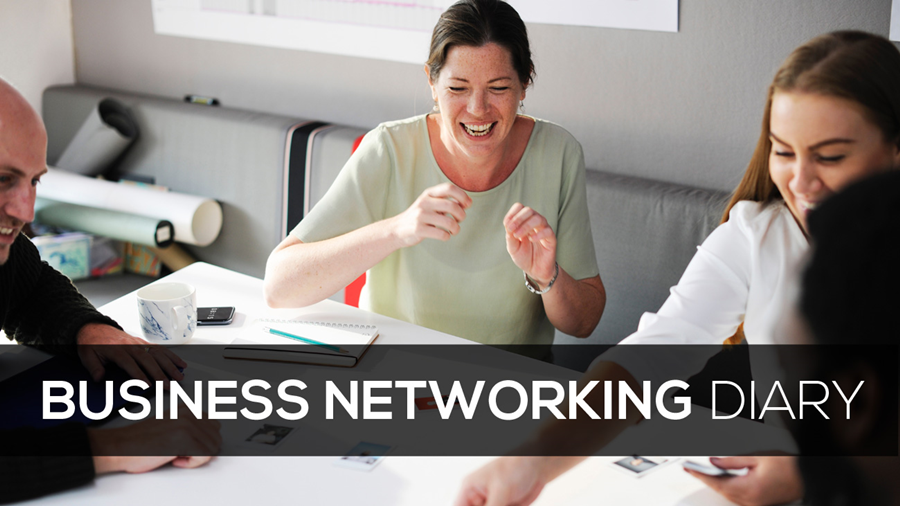 Forthcoming Local Meetings and Events
Regular events
The Natural Business Network promotes networking amongst businesses in Andover. It runs Zoom meetings every Thursday at both 7:30 am and 10 am. It also runs face to face networking events in Andover every month: There is an informal networking and coffee morning on the first Tuesday of every month, a breakfast meeting on the third Wednesday of the month, and a social get together and network meeting on the last Friday of each month. For further details see NBN Meetings & Events or contact naturalbusinessnetwork@gmail.com.
Romsey Mutual Business Group runs Networking breakfasts every month at The White Horse Hotel Romsey. To see all the dates and book, go to: Romsey Networking - RMBG (romseymbg.co.uk)
Romsey Chamber of Commerce holds a regular afterwork social from 5:30-7pm on the first Friday of every month. You are welcome to just turn up. Details of which Romsey venue will be used each month can be found at Networking & Events – Romsey Chamber
Hampshire Chambers of Commerce runs a wide range of International Trade training workshops for both Members and Non-Members. To see the specific topics and dates, please visit: Training: International trade.
Specific dates for your diary
The FSB runs a November Small Business School in which they offer a choice of 2-hour sessions on the following topics (scroll down the webpage to find links to your session of choice):
Social media plan - Identifying where to find your customers and how to plan your social media (28 or 30 November 2023).
Each session costs £40 for non-FSB members and £20 for FSB members.
24 November 2023 – IncuHive-SYOB – How to Start a Business. Online workshop. Link: Free Start-Up Workshop
28 November 2023 – Enterprise South – How marketing and business development drive your business. Virtual workshop. Free. Marketing and business development workshop
30 November 2023 – Farming Community Network - Yarn in a Barn: Farming Changes and Challenges. Seminars on Navigating the Agricultural Transition, Rural Crime, and Staying Resilient. Free evening event at Hurstbourne Tarrant Community Centre. Register at: Yarn in a Barn - Farming Changes and Challenges
3 December 2023 – NBN networking - Christmas lunch. The Gin Palace, Andover. Contact NBN for more information. naturalbusinessnetwork@gmail.com
7 December 2023 – Minerva Communication– People, Planet, Pastry networking event focused on sustainability. 10:00-11:30 Army Flying Museum, Middle Wallop SO20 8FB. Email info@minervacomms.net by 31 October for further information.
8 December 2023 – Hampshire Business Networking – December networking breakfast – Army Flying Museum. Link: HBN Christmas 2023
13 December 2023 – Enterprise M3 – Net Zero Opportunity – Future proofing. Free webinar. Register at Net Zero - Future proofing
15 December 2023 – IncuHive-SYOB – How to Start a Business. Online workshop. Link: Free Start-Up Workshop
9 January 2024 – University of Winchester – The Future World of Work. Conference on the changing world of work and impact of new technology. Register interest at: The Future World of Work
16 January 2024 – B2B Growth Hub – Andover Speed Networking. Keystone hall Masonic Andover. Non-members free trial. Andover Face 2 Face Morning Speed Networking
16 January 2024 – Women in Tech Hampshire – Launch event with guest speakers. Southampton Science Park. Women in Tech Tue 16 Jan at 18:00
30 January 2024 – Enterprise M3 – Webinar on lean manufacturing and automation using AI on the shop floor and in the office setting. Register at: Growing your business: solving the productivity puzzle
31 January 2024 – Enterprise M3 – Net Zero Opportunity: 360 approach. Webinar. Register at Register at The Net Zero Opportunity - 360
6 February 2024 – Business South – Local Produce Trade Show for buyers Local Produce Trade Show (Buyers) and exhibitors Local Produce Trade Show (Exhibitors) - Hilton at the Ageas Bowl
21 February 2024 – Enterprise M3 – Strategies to Grow Your Business – Turning on Your Profits. Free workshop. Southampton Science Park. Register at Strategies to grow your business - Profits