Anton Lakes Local Nature Reserve
Designated a Local Nature Reserve in 1996 Anton Lakes is situated just North of Andover town centre. The reserve is made up of a range of habitats following its use for gravel extraction. The River Anton rises from springs within the reserve, flowing down through a series of old watercress beds, providing a habitat for the locally rare long-stalked yellow sedge. The river then flows into the lakes, which are themselves home to a variety of birds including the beautiful great-crested grebe.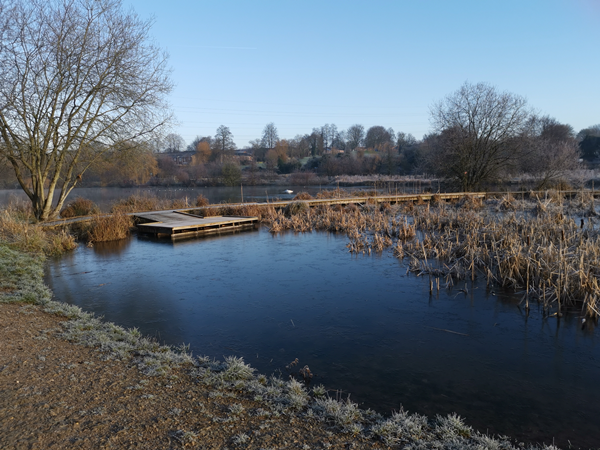 Other habitats include an area of chalk grassland providing an ideal habitat for a variety of butterfly species such as the marbled white and gatekeeper and an area of wet, fen meadow plays host to an impressive colony of southern marsh orchids. Although more difficult to find, otters and water voles also use the site.
We work in partnership with the Environment Agency, Hampshire and Isle of Wight Wildlife Trust and Hampshire County Council on the River Anton Enhancement Scheme to protect the river for conservation and recreation purposes. For more information see The River Anton Enhancement Scheme. The site is also an integral part of the Borough Local Plan which aims to extend riverside walks and cycle routes.