Rooksbury Mill Local Nature Reserve, Andover
Rooksbury Mill is situated just off the A303 and South of Andover town centre and adjacent to Watermills Park. The two lakes which are fed by the River Anton were created soon after World War II through gravel extraction. The Mill itself straddles the main channel of the River Anton with smaller streams constructed to drain the floodplain.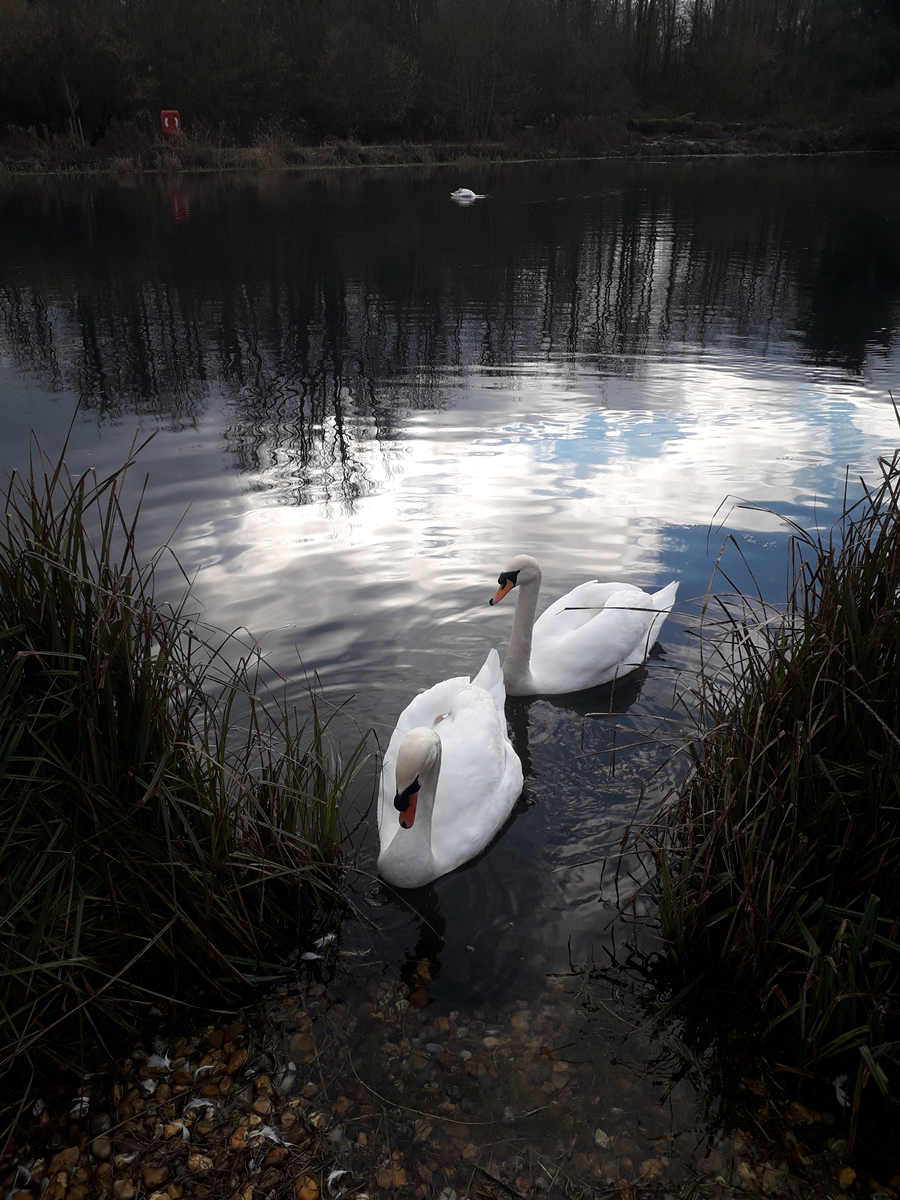 More recent usage of the site has led to the development of streams and channels to provide oxygenated water to the trout farm. The site now encompasses a range of habitats including areas of wet woodland, chalk grassland, scrub, riparian habitats, two large lakes, ponds and a stretch of the River Anton.
After its purchase in 2001 Rooksbury Mill has been transformed from a privately owned trout fishery into a designated Local Nature Reserve (LNR) in 2008. Since then the reserve has gone from strength to strength, being awarded coveted Green Flag status since 2009.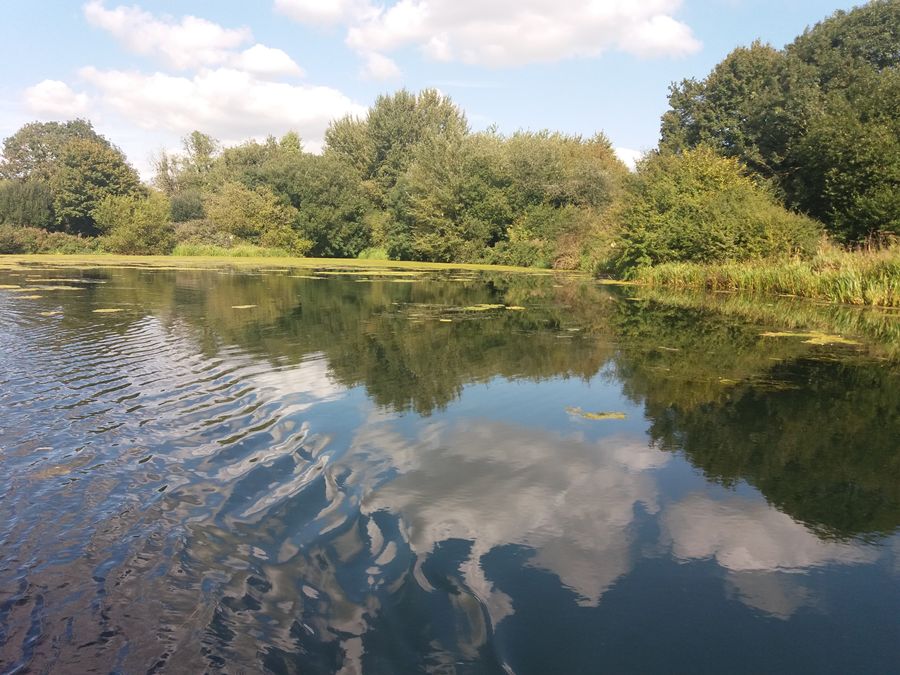 We work in partnership with the Environment Agency, Hampshire and Isle of Wight Wildlife Trust and Hampshire County Council on the River Anton Enhancement Scheme to protect the river for conservation and recreation purposes. For more information see The River Anton Enhancement Scheme. The site is also an integral part of the Borough Local Plan which aims to extend riverside walks and cycle routes.