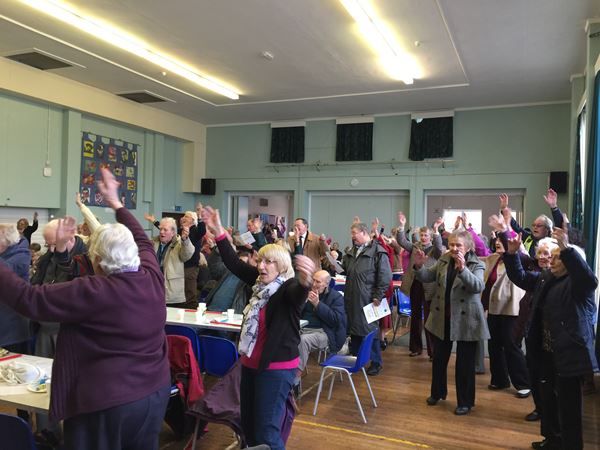 Big Band Buffet is back for 2017
Book your free place now!
Test Valley Borough Council's Big Band Buffet will once again offer residents the chance to enjoy an afternoon of live music and delicious food and drink. The popular, free event for over 55s will take place at Test Valley School on Saturday, 28 January 2017 from 11.30am to 3pm.

The community event will offer residents the opportunity to meet with friends, speak with representatives from local voluntary and community groups and listen and dance to live big band classics and jazz standards from the Clive Fortune Big Band. For the first time at this event, guests will also be able to hear from the Memory Box Project, a new and exciting scheme run by The Wessex Heritage Trust, which enables people with dementia to capture and share memories.

Hampshire Constabulary and Hampshire Fire and Rescue Service will present information about topics such as crime prevention, and home and fire safety. There will also be a range of other organisations on hand to speak to residents about any issues or concerns they may have.
Community and Leisure Portfolio Holder, Councillor Tony Ward, said: "The Big Band Buffet is always a popular event so I would encourage anyone interested in attending to book their place early. I would like to thank the event sponsors, Simply Health, Sainsbury's and Marks and Spencer for supporting the event."

If you would like to attend the Big Band Buffet, please phone Test Valley Borough Council on 01264 368841 or email Community&Leisure@testvalley.gov.uk. Limited transport is available and must be requested at the time of booking.