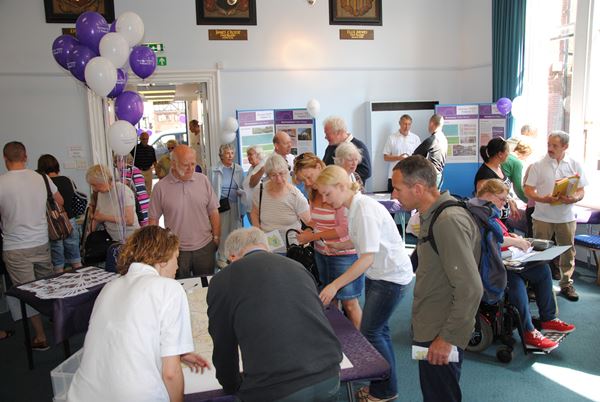 Vote for a Romsey project
Have your say with Romsey Future
The Romsey Future partnership is inviting residents to vote for the community project they'd most like to see the partnership deliver in 2017.
Residents can choose up to two projects from a list of ideas, including restoring historic signs, developing an online notice board and hosting a community photography exhibition. The short voting form is available at www.testvalley.gov.uk/romseyfuture and only takes a few seconds to complete.
More than 150 residents had their say when voting opened at the Romsey Future winter event on Saturday, 26 November. The well-attended event gave shoppers the opportunity to hear more about the projects that the partnership has already delivered, as well as find out about future plans and ideas for the town.
Councillor Martin Hatley, who has been coordinating the Romsey Future project, said: "As well as continuing to plan our long term ambitions, we will deliver a quick-win project in 2017. I'd like to urge residents to visit the Council's website and let us know which project they'd most like to see in the town. The winter event was a great opportunity for the partnership to speak to residents and we would love to hear from even more local people."
Voting will close on Friday, 23 December and the winning project will be announced in the New Year.