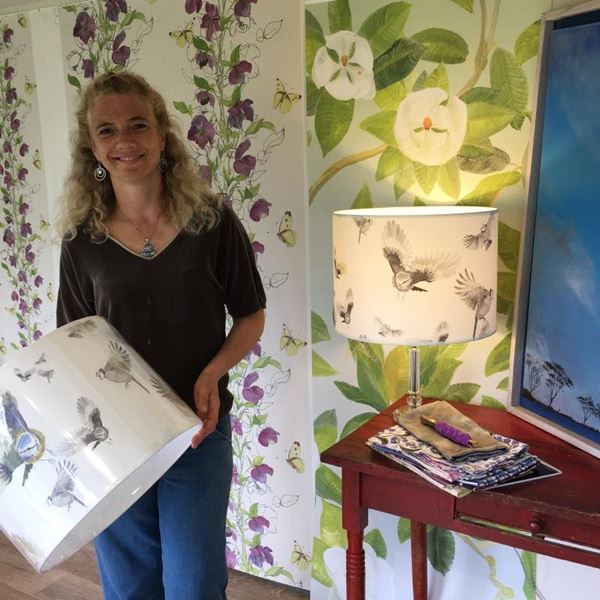 Grant for Katy McIntyre-Brown
Boost for fabric designer
Test Valley Borough Council has awarded a £500 Business Incentive Grant to Katy McIntyre-Brown, a creative fabric designer based in Lockerley. Katy specialises in floral wallpapers and fabrics which will inspire anyone wanting to add a splash of nature to their home. Examples of Katy's work can be seen on her website, www.katymcintyrebrown.com.

As well as domestic projects, Katy has a strong client base that includes hospitals and other institutions. She said: "It's been a busy few months, but it has certainly been worth all the hard work. I have spent a lot of time researching the psychological and physiological benefits that images of plants and flowers can produce, so it's a privilege to be working with hospitals to create an interior design that will benefit patients in a small way."

Ward member for Dun Valley, Councillor Ian Jeffrey, said: "Katy is an incredibly talented artist and I'm really pleased to present her with the Business Incentive Grant. Her business serves a range of clients, from individuals to large organisations, and is therefore a fantastic addition to the local economy. I wish Katy the best of luck in her new venture."

The Council's Business Incentive Grants are available to anyone looking to set up their own business in Test Valley. Anyone who successfully applies for the grant after 1 April 2016 will receive a grant of £750 if their business is still going strong six months later.