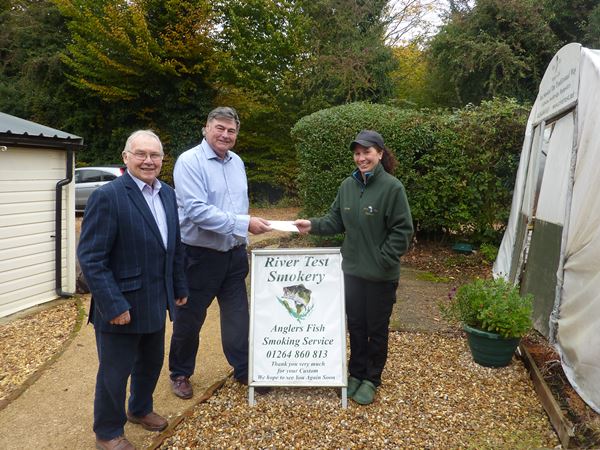 Grant for fish business
Financial boost for successful smokery
An employee of the River Test Smokery has given her workplace a boost by stepping up and becoming the company's new owner. To help her begin the new venture, Test Valley Borough Council has awarded Lynne Wilkinson a £750 Business Incentive Grant in recognition of her commitment to growing the Chilbolton-based business.
The River Test Smokery provides a unique, high quality fish smoking service which attracts fishermen from as far as Switzerland. The business cures and smokes more than 10,000 trout and salmon each year and uses traditional methods to get the perfect taste every time.
Lynne, who has taken on the new venture assisted by Dena Nicholl, said: "Dena and I have worked incredibly hard to make sure the business can continue to run effectively following the former owner and manager's departure. I'd like to thank Test Valley Borough Council for the Business Incentive Grant which has been a welcome financial boost towards our new venture."
Broughton and Stockbridge ward members, Councillor Daniel Busk and Councillor Peter Boulton, presented the cheque to River Test Smokery last month. Councillor Boulton said: "It's great to see that the business is continuing to thrive. The smokery has been popular with fishermen for many years and I wish Lynne and Dena the best of luck as they continue to grow the business."

The Council's £750 Business Incentive Grants are available to anyone looking to set up their own business in Test Valley. Budding entrepreneurs should apply for the grant before they start their company and if it is still going strong six months later, then they will receive the cheque.