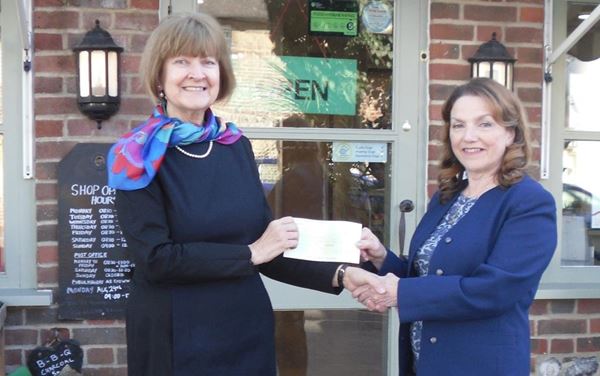 Holiday cottage boost
Grant for entrepreneur
A Test Valley entrepreneur, Pamela Richards, is celebrating a financial boost for her new company as Test Valley Borough Council has awarded her with a £750 Business Incentive Grant. Pamela's new business is a beautiful bed and breakfast located near her home in Abbotts Ann.

Pamela opened River Cottage earlier this year and invites visitors to stay in the beautifully well-kept holiday home, which boasts a fully furnished interior and stunning gardens which run down to the beautiful Pillhill Brook chalk stream. The new business venture includes an alternative opportunity for guests to rent a single room in Pamela's own home at the nearby Mallard Cottage.

Pamela said: "I'd like to thank Test Valley Borough Council for the Business Incentive Grant. The first few years of a new business are tough and costly, so I am very grateful for the financial boost. The Council has also offered additional support, such as the opportunity to advertise in tourist publications and attend business networking events, which have helped me to learn vital skills and meet likeminded people."

Anna ward member, Councillor Maureen Flood, said: "Pamela has worked incredibly hard to set up her new business and the cottage looks fantastic. I'm sure that both types of accommodation will continue to be popular with guests from Test Valley as well as further afield."

The Council's £750 Business Incentive Grants are available to anyone looking to set up their own business in Test Valley. Budding entrepreneurs should apply for the grant before they start their company and if it is still going strong six months later, they will receive the cheque.