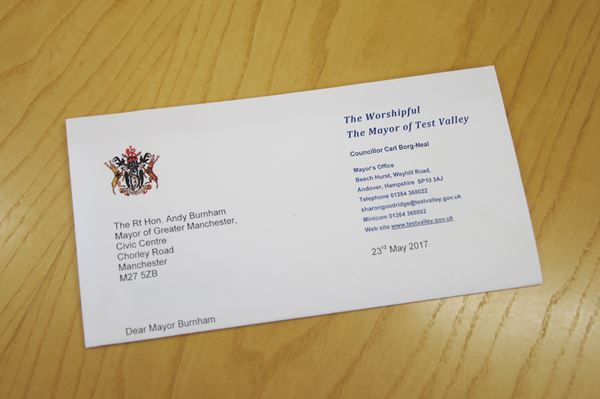 Condolences to Manchester
Mayor sends condolences to Greater Manchester
On behalf of Test Valley Borough residents, the Mayor of Test Valley, Councillor Carl Borg-Neal, has sent condolences to the Mayor of Greater Manchester, The Lord Mayor and the people of Manchester following the horrific terrorist attack at Manchester Arena on Monday evening.
The flags at Beech Hurst, Andover Guildhall, Romsey FMC and Crosfield Hall are being flown at half mast.
Hampshire Constabulary said today: "At this time we need everyone to remain alert but not alarmed. We need your help to help us protect our communities and disrupt those who seek to harm us. I would urge you to contact the police straight away if you believe that someone is acting suspiciously."
Read more here.