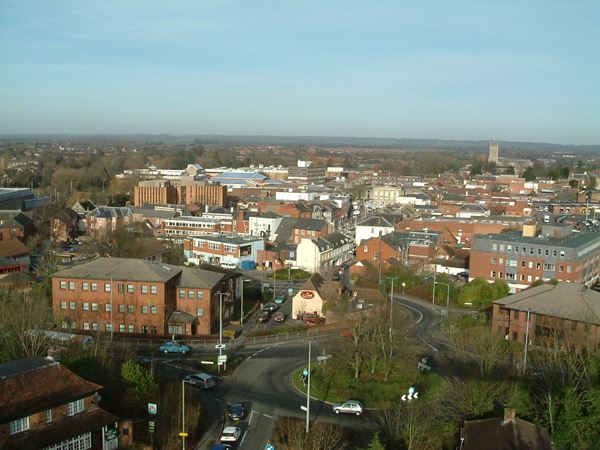 A bid to become a BID
Andover's quest to become a Business Improvement District (BID) has taken a step further now that specialist consultant, CMS, has been appointed to support the scheme.
Following a request from the Andover BID Steering Group, which asked the Council and Secretary of State to arrange a bid ballot, Test Valley Borough Council has invested £50,000 in securing the expert guidance from CMS. With experience in establishing many other BIDs across the country, CMS will carry out the ballot process and work with town centre businesses to progress the initiative.
A BID is led and funded by businesses that would oversee town centre management within a defined area. The revenue generated by the initiative will be invested in activities and services which are decided by participating organisations to promote the town centre and its businesses.
Economic Development and Tourism Portfolio Holder, Councillor David Drew, said: "We are pleased to back the notion of a BID for Andover and look forward to working with the BID Steering Group and CMS. We are committed to investing in the local economy and making Test Valley a great place to work and do business. If the BID goes ahead, it would be the ideal way for participating businesses to have their say and shape the way the town centre develops."
Lisa Armstrong, Chair of the Andover BID Steering Group, said:" The benefits from Andover having a Business Improvement District will enhance the already buoyant and successful business community, supporting national and independent businesses to see growth in a town which is a desirable place to do business. The residents and visitors will see an attractive and safe destination to both shop and reside. I'm excited to see the benefits come to fruition and to celebrate our successes."
Further information about the BID initiative can be found at www.andoverbid.co.uk.