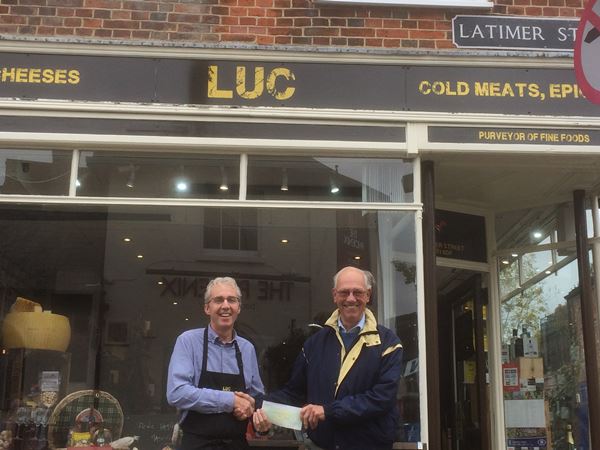 Grant for Fine Foods in Romsey
Test Valley foodies are spoilt for choice in a new shop that sells French, Italian and English fine foods and wines.
Luc Le Gall has received an Independent Retailer Grant worth £1,000 from Test Valley Borough Council following the opening of his new shop, Luc - Purveyor of Fine Foods, at 1 Latimer Street.
Romsey Abbey ward member, Councillor Clive Collier, presented the cheque to Luc and said: "Fine Foods is a unique new business that sells a wide range of delicious items. It's the perfect place to find quality produce from all over Europe and get creative with cuisine! I'm pleased to see Luc settled in to his new premises and offering local people an excellent range of food and wine."
Luc added: "I've been considering opening my own business for several years and I'm so glad it has now come to life. I am a true foodie and have a good understanding of what Romsey people want. I invite you to get in touch to discuss your requirements, from individual tasty snacks to business or event catering. I'd like to thank the Council for supporting my new venture in these early days."
Recipients of the £1,000 grant receive £500 after three months of trading and a further £500 six months later. To be eligible for the grant, new or existing independent businesses must occupy a town centre ground floor unit which has been vacant for at least one month. Qualifying businesses include shops, restaurants and cafes.