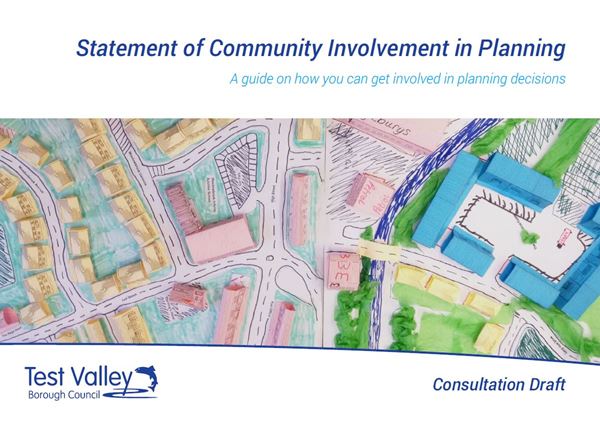 Improving understanding of the Planning process.
To ensure active engagement with the community on planning issues, Test Valley Borough Council are asking the public for their views on their updated Statement of Community Involvement (SCI).
This sets out how and when we will involve the community and key stakeholders in preparing, altering and reviewing our plans and guidance to guide future development in the Borough. It will also explain how we will involve the community in planning applications.
Deputy Leader of the Council and Planning Portfolio Holder, Councillor Nick Adams-King said: "Planning shapes the places where we live, work and play. For this reason everyone should have the opportunity to be engaged in the planning process.
"However, local communities, individuals and local groups often feel overwhelmed by the complex issues. We are addressing this by showing how they can get involved in the creation of local planning policy, neighbourhood planning and the planning application decision making process.
"While there are plenty of opportunities to become involved in the planning process, it is vital that community engagement starts at an early stage to help influence how future growth and development will happen in Test Valley."
This will be the third time we have updated our original 2006 SCI. The latest version is more user friendly and shows where further information / guidance can be found for a particular topic. The public consultation period will begin on Friday 29 September for eight weeks. You can download the Statement of Community Involvement here. www.testvalley.gov.uk/SCI
It complements our broader commitment contained within the Corporate Plan to promote positive engagement with local communities, and businesses to find ways in which they can help identify local issues and play a key role in the planning of the places where they live, work and enjoy.