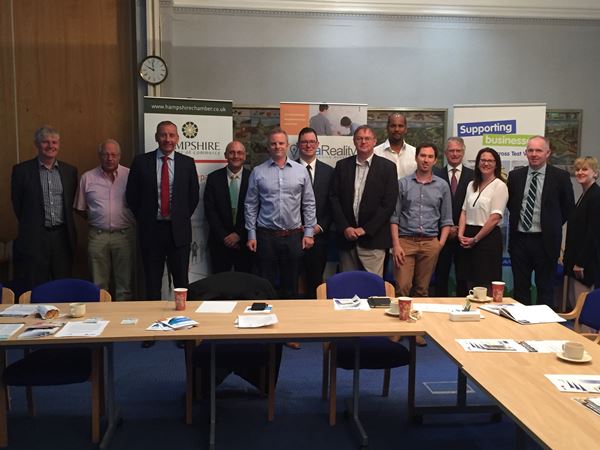 Exporting in an uncertain world
As part of its programme of supporting businesses, Test Valley Borough Council hosted a workshop in June designed to help businesses make the most of the export market.
The breakfast event showcased the support available from Hampshire Chamber of Commerce, Enterprise M3 Growth Hub and Rob Lewtas from the South East Trade Team at the Department for International Trade (DIT). The presentations led to a debate around the challenges that businesses face when looking to start or boost exports.
A number of Test Valley businesses attended including Stannah Stairlifts, and everyone took away useful information and equally valuable contacts to help them develop their business.
James Lamb, founder and design director of Andover-based, Idea Reality Ltd, gave a case example of how DIT has enabled them to grow through accessing export markets. James said: "Idea Reality were delighted to be asked to share our exporting experience and the help we have received. Such events organised by our council are very helpful for local businesses and we look forward to attending many more."
Test Valley Borough Council's economic development and tourism portfolio holder, councillor David Drew, commented: "Exports are key to Britain's economic future. Uncertainty has always been with us, clearly more so at the moment with Brexit.
"The business community in Test Valley is a dynamic one and one theme I picked up on during the workshop was a determination to create opportunities out of this uncertainty. At the request of our local businesses and reflecting on that dynamism, other workshops and seminars are already in the pipeline.
"Test Valley Borough Council values its business community, as recognised by the Federation of Small Businesses (FSB) in particular, and is delighted to work with expert partners and to host events like this. Another workshop will be organised in the future, possibly focused on our excellent manufacturing base, but we are always open to suggestions."