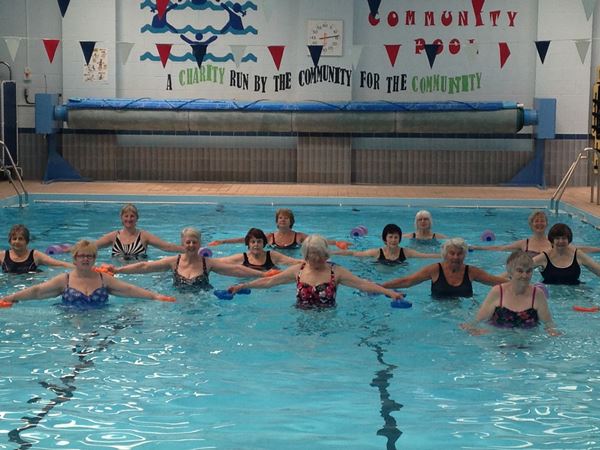 Romsey councillors help to kick off a new hydrotherapy session
Romsey Arthritis Hydrotherapy Group has been awarded a £600 Councillor Community Grant by Romsey Councillors, towards the start-up costs of a much-needed fourth hydrotherapy session.
The hydrotherapy session will take place at Red Lodge Community Pool in Basset, for those living with osteoporosis, chronic arthritis and many other conditions.
Established in 2008, Romsey Arthritis Hydrotherapy Group (RAHG) organises hydrotherapy sessions for more than 70 members from Romsey and the surrounding area.
Romsey Extra ward member, Councillor Ali Johnston, said: "We are pleased to help the RAHG increase the capacity for their hydrotherapy sessions, which bring relief to people living with arthritis and other conditions."
Romsey Arthritis Hydrotherapy Group Chairperson, Linda Hill, added: "Hydrotherapy uses a warm pool to help relieve pain and relax the body, while increasing ease of movement. The grant means that we can hold an extra hydrotherapy session, helping many more people who suffer with any one of a number of arthritic conditions."
Test Valley Borough Council's Councillor Community Grants scheme helps to fund community-led initiatives. Local councillors allocate funds to projects that they identify as meeting a need in the community, based on the feedback and ideas from residents.