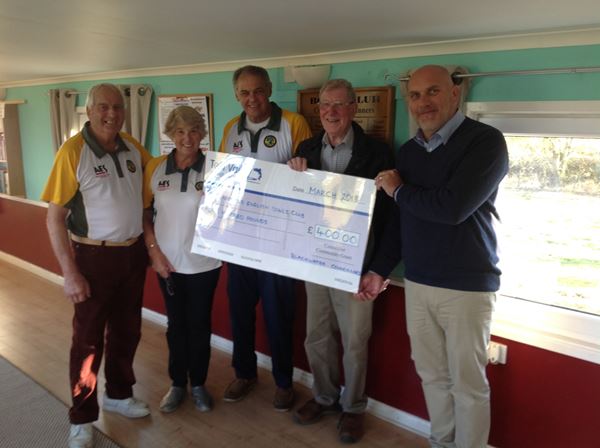 New floor for bowls club
Sherfield English Bowls Club has a brand new floor, thanks to help from a £400 Councillor Community Grant from Blackwater ward members.
The renovation has helped to improve the overall appearance of the clubhouse and create a fresh and modern feel. With more than 70 members, the club's committee wanted to provide a nicer entrance for current and future members walking through its doors.
Blackwater ward members, Councillor Nick Adams-King and Councillor Gordon Bailey, both agreed that the new floor looked very professional and were pleased that the Councillor Community Grant scheme was able to help.
The Test Valley Borough Council Councillor Community Grant scheme helps to fund community-led initiatives. Local councillors allocate funds to projects that they identify as meeting a need in the community based on feedback and ideas from residents.