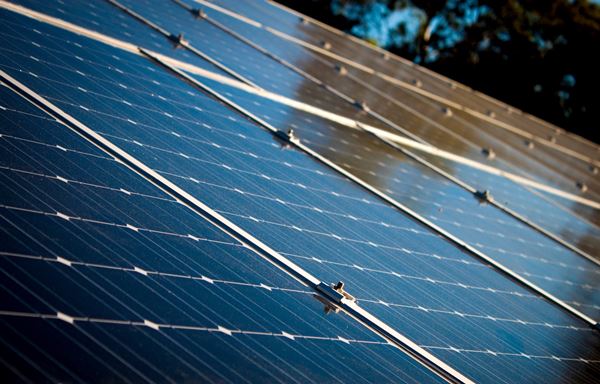 Test Valley continues to go green
Test Valley Borough Council is to install solar panels on the roof of the new community pavilion due to be constructed at the King's Chase housing development near Romsey.
The council undertook a review of its buildings in 2015 to establish where it might be viable to install solar panels or other renewable energy technology, enabling the authority to become more energy efficient and deliver additional income. The review identified the new pavilion set to be built on the King's Chase development as a suitable option. The council will adopt the building following construction in line with the Section 106 developer contribution agreement for the site.
Environmental portfolio holder, Councillor Graham Stallard, said: "The project to install solar panels at the new pavilion is an opportunity for the council to demonstrate its commitment to renewable energy. We will also be able to take advantage of this at a time when the new building is being constructed as opposed to fitting the panels retrospectively and impacting users of the facility. As well as making the council more energy efficient we will receive an income from the panels."
The work forms part of the council's Project Enterprise initiative, which aims to generate additional income for the authority and reduce its dependence on the government's revenue support grant over the coming years. Renewable energy is one of the areas Project Enterprise is focusing on.