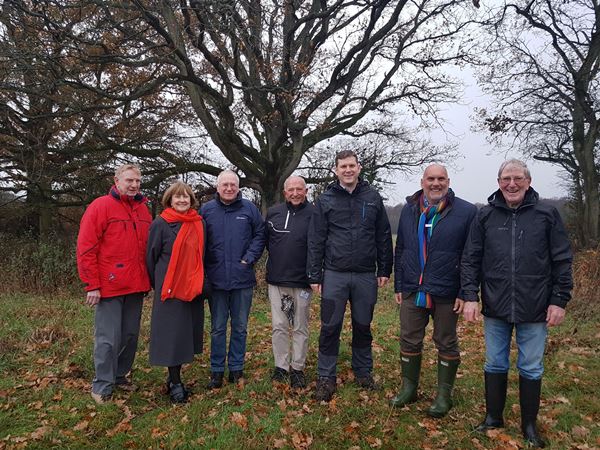 Council purchases land to improve access to countryside
Test Valley Borough Council has purchased a large area of land in Sherfield English with a view to improving access to the countryside.
The land, which is almost 13 hectares in size, has been purchased using financial contributions made to the council from housing developments across the southern half of the borough.
The council hopes that in the near future, families, walkers and anyone with a love of the great outdoors will come to enjoy this area of countryside, which is currently a mixture of woodland and farmland.
Situated on Mill Lane, the Suitable Alternative Natural Green Space land will be opened up to the community as a recreational green space for visitors to use all year round and is easily accessible via the A27.
Deputy Leader of Test Valley Borough Council, Councillor Nick Adams-King, said: "I'm very excited about the purchase of this land. Our aim is to make this area of already attractive countryside into a place which regular walkers will be able to enjoy without having to travel too far.
"The area is easy to reach and is a wonderful opportunity for Test Valley Borough Council to offer up another area of outstanding beauty that sits in our amazing borough.
"This land has been bought using contributions secured by the council from housing developers. Increasing access to the countryside and being able to offer more green space that people can enjoy is something to which we are committed. We are glad we have been able to do so now in Sherfield English."
Some of the next steps include obtaining planning permission and helping improve the access ready for a car park to be put in place.