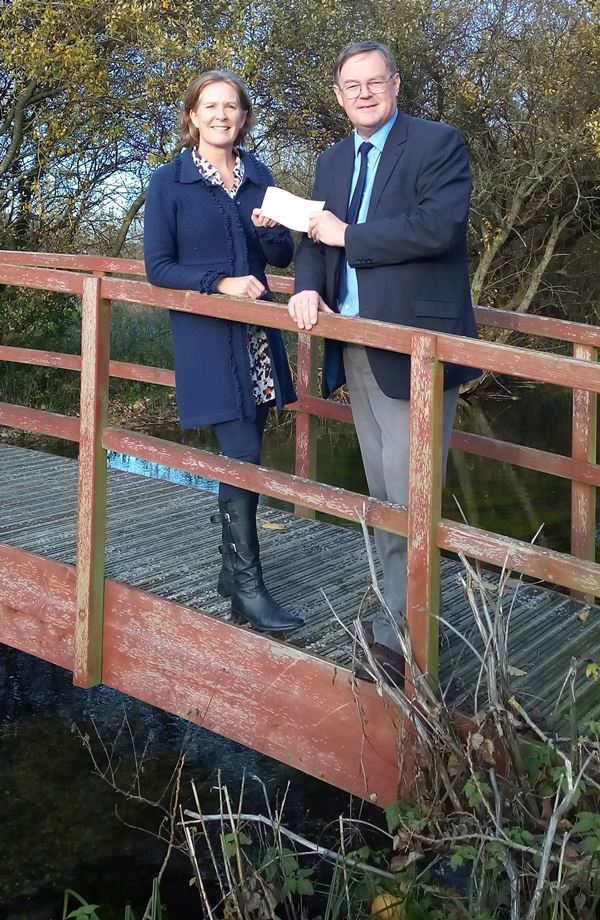 Council supports gin-credible new business in Andover
After a five-year dream and two years of work, Sarah Nelson has opened The River Test Distillery, which operates in the picturesque village of Longparish with the River Test flowing through the property.
The River Test Distillery launches its signature gin in spring 2019 and has ambitious plans to make a range of spirits. These plans have now been given a boost thanks to a £750 Business Incentive Grant from Test Valley Borough Council.
The gin is produced in small batches and is crafted using its own pure water which comes from the aquifer that feeds into the river, giving the Test its famed 'gin-clear waters'.
The blend of botanicals have been carefully chosen to impart a smooth subtle flavour to the gin infused by the flora and fauna boasted by the River Test. Sarah said: "We have taken inspiration for our recipe from the botanicals that line our riverbank and our ambition has been to create a gin that captures the idyllic setting of the distillery. We hope everyone loves our gin as much as we do!"
Sarah added: "We are a fledgling company and we could not have arrived at this point without the support and encouragement from Test Valley Borough Council at different stages. This grant will enable us to achieve one of the final pieces of the jigsaw and help us with the design for our bottle label".
Councillor David Drew, Economic Development and Tourism portfolio holder and ward member for Harewood said: "Sarah has worked incredibly hard to ensure that her dream has become a reality.
"During my visit to the distillery, I saw the impressive still as well as a number of marketing items, including the proposed exquisite bottle. It is very exciting to think that Longparish has its very own distillery, supported by the Council.
"I am very much looking forward to sampling Sarah's signature gin in spring next year and have no doubt that The River Test Distillery will be a resounding success."
The Council's Business Incentive Grants are available to anyone looking to set up their own business in Test Valley.
Anyone who successfully applies for the grant will receive £750 if their business is still going strong six months later.