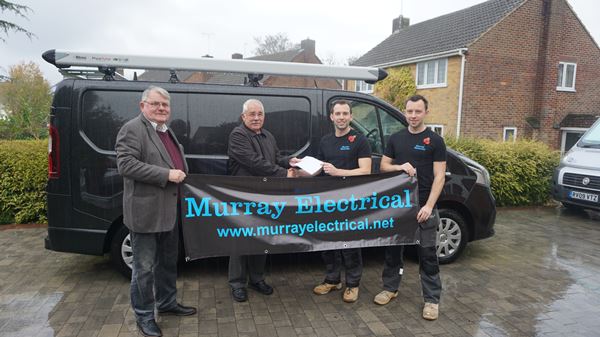 New business powered by grant
Two brothers who have set up an electrical company in Andover have been given £750 through a Business Incentive Grant at Test Valley Borough Council.
Both fully qualified electricians, Philip and his brother Andy have entered into business together, setting up Murray Electrical, an installation business in Andover.
Winton ward member Councillor Chris Lynn said: "Murray Electrical has had a brilliant start to their new venture, gaining plenty of work through word of mouth as well as offers for sub-contracting in the area.
"I wish them every success going forward."
Philip Murray added: " It's great working with my brother as we both pride ourselves on our attention to detail, reliability and customer service. You can find us at www.murrayelectrical.net
We are very grateful for the support from the Council through the Business Incentive Grant."
The Council's Business Incentive Grants are available to anyone looking to set up their own business in Test Valley.
Anyone who successfully applies for the grant will receive £750 if their business is still going strong six months later.