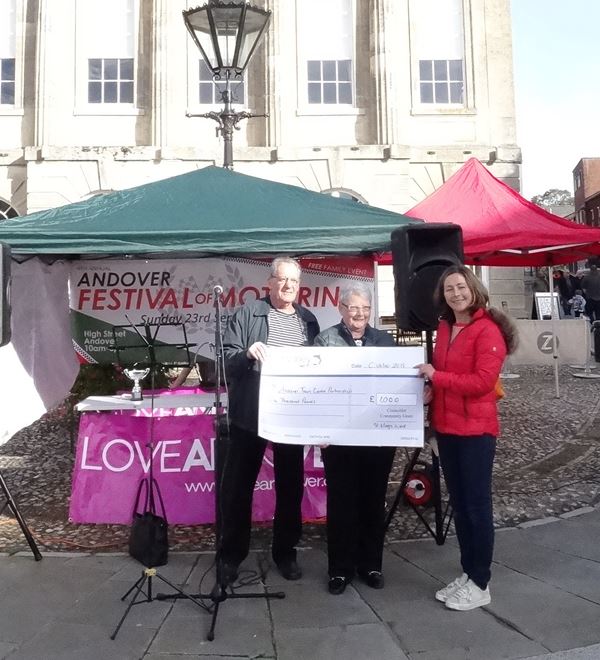 Council grant drives along motoring festival
The Andover Festival of Motoring was a huge success earlier this month – after it received a helping hand in the form of a £1,000 Councillor Community Grant from Test Valley Borough Council.
St Mary's ward councillors John Cockaday, David Denny and Iris Andersen chose the festival, which is part of Andover Vision, for the £1,000 donation to help with running costs.
The popular motoring event is organised by the Andover Town Centre Partnership and has been held on the High Street since 2015, attracting thousands of visitors.
Despite the weather postponing the event from its original date, Sunday's festival again proved a huge success. The festival typically sees more than 100 impressive and unique vehicles line the street as enthusiasts look on.
St Mary's councillors John Cockaday and Iris Andersen, presented the cheque to Gemma Thompson, the town partnership manager and event organiser.
Councillor Iris Andersen said: "This annual motoring festival gets bigger and bigger every year, and it was something all three of us were keen to promote and help in any way we could.
"Gemma and the other organisers do a fantastic job in utilising the High Street and putting on an event that entertains thousands on the day. Even with the date change, it was a resounding success."
Gemma said: "A massive thanks to our sponsors BP Rolls Automotive, Venture Security Management and the St Mary's ward councillors – without their generosity and support, the event would not have happened."