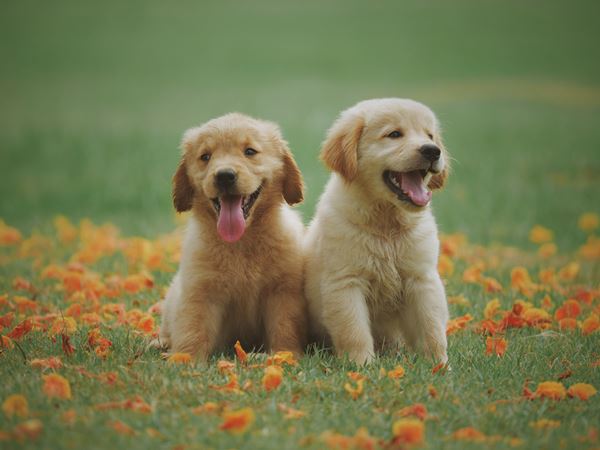 Council supports tighter animal welfare regulations
Test Valley Borough Council has thrown its support behind new tighter government regulations in a bid to stop illegal dog breeding and selling.
A major overhaul in regulations began at the start of October, meaning those who sell pets commercially, breed puppies or train animals for exhibition, all now need to be licensed by their local council.
Rod Mason, Animal Welfare Officer at Test Valley Borough Council, said: "I am very pleased that these new regulations have been introduced. Now that the licences will be more rigorous with the standards of care people must reach for their animals, I'm certain it will help to catch out those who think they can illegally breed and sell."
The new standards include demonstrating that those offering these services have sufficient knowledge to meet their animals' needs, provide a suitable housing environment, and a suitable diet.
They also need to keep the animals healthy and have emergency procedures in place among other criteria.
Housing and Environmental Health Portfolio Holder, councillor Phil Bundy, said: "Not only will these new regulations help to catch illegal breeders, but I'm delighted that they will also go a long way towards providing a healthier and happier environment for animals.
"Of course the vast majority of those who breed, train, or keep animals in other capacities abide lawfully, but this will help us to crack down on that minority who don't believe they have to."
Breeders in the borough producing three or more litters of puppies, or making more than £1,000 a year in puppy sales, will now need a licence from the council.
National animal welfare charity, the RSPCA, received 162 calls from members of the public regarding Hampshire puppy farms in 2017. Nationally, there were 4,224 calls from the public raising concerns.
RSPCA deputy chief executive Chris Wainwright said: "This is the biggest overhaul of animal welfare legislation in England since the Animal Welfare Act was introduced over a decade ago and we're extremely pleased that these steps are being taken to better protect animals."
Regulations also say that no puppies, cats or rabbits can be sold when under eight-weeks-old. All breeders must also keep a record of every dog they sell, and are recommended to use a puppy contract.