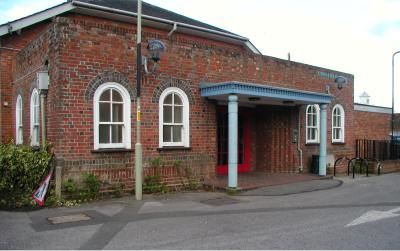 Romsey Future walk and talk tour events
The Romsey Future partnership is calling on the local community to help with the forming of a masterplan that will help shape the future of the area south of the town centre.
The partnership has appointed Nexus Planning and Perkins and Will architects to lead on the creation of the masterplan for the area including the bus station and Crosfield Hall.
Now, two 'walk and talk' tour events are to be held this month, with the public invited to highlight aspects of the area which they feel need improvement as part of any future redevelopment, or those they feel are vital to maintain.
The idea to look at future options for the south of the town centre came from the public as part of the large-scale Romsey Future visioning community consultation.
The events will begin at Crosfield Hall at 10.30am on October 13, and 4pm on October 16. Those who wish to attend one of the tours are encouraged to register their interest beforehand and will be prioritised on the day.
Chair of Romsey Future, Councillor Nick Adams-King, said: "Many people have already responded and put forward their views about the project to enhance the south of Romsey's town centre.
"We are trying to reach as many people as possible to help us draw up a masterplan to take forward, and we feel it is vital for community members to let us know just what they would like to change, or, equally, be kept as it is.
"We have tried to expand our reach at Romsey Show and other major events, and the responses have been very positive. We look forward to welcoming residents to Crosfield Hall for some walking and talking!"
The 'walk and talk' events will last no more than one hour, and those interested can register to attend via romseyfuture@testvalley.gov.uk.
Romsey Future representatives will also be at the Romsey War Memorial Park on October 14 as part of Walk the Test Way.
People can submit their suggestions about the south of the town centre masterplan online by visiting www.romseyfuture.org.uk/sotc-haveyoursay.Information about the project and consultation is also available at the Former Magistrates' Court on Church Street, Romsey.