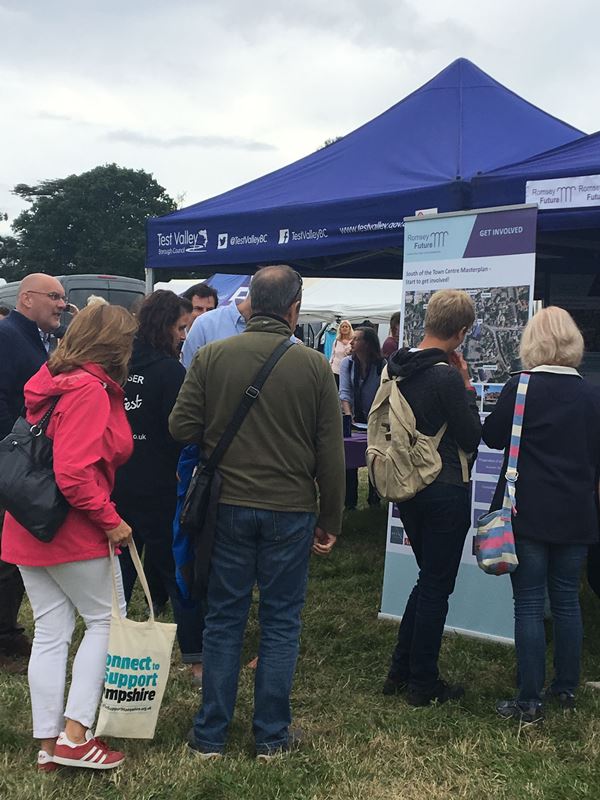 South of the town centre consultation gets underway
The Romsey Future partnership has launched its public consultation on the creation of a masterplan for the area south of the town centre, which includes the bus station and Crosfield Hall site
The partnership has appointed Nexus Planning and Perkins and Will architects to lead the consultation with residents, businesses and community groups on their ambitions and ideas for the area. The consultation started at the beginning of September and will run until the end of October 2018. The feedback will be used to help create a supplementary planning document (SPD) which will set out the community's aspirations for the area for future developers. The Romsey Future partnership hopes to complete the SPD by February 2020.

Many people have already shared their views at events including the Romsey Food Festival and Romsey show. The public can also submit their suggestions online at www.romseyfuture.org.uk/sotc-haveyoursay

Romsey Future representatives will be visiting a number of local venues and events over the next couple of months, including Romsey Market on Friday 21 and Saturday 22 September, 9.30am to 1pm. Information about the project and consultation will also be available at the Former Magistrates' Court.

In addition, community groups can request a visit from the Romsey Future team to talk about the masterplan by emailing romseyfuture@testvalley.gov.uk

Chair of Romsey Future, councillor Nick Adams-King, said: "This is an exciting once in a generation opportunity. I commend everyone with an interest in the future of Romsey to get involved and have their say. We have very much enjoyed speaking to people about their ideas and aspirations for the south of the town centre so far and I look forward to gathering further feedback over the next few weeks. We've already received lots of great suggestions and we will be considering all of the proposals put forward.

"During the community involvement exercise to establish Romsey Future many people spoke about their desire to see the redevelopment of the south side of the town centre, including the Crosfield Hall site. They believed that this would help to improve facilities in the town and protect and enhance Romsey's retail centre. We have listened to those aspirations and have commenced a process which well help the people of the town and the surrounding villages to build upon those original ideas."

The Romsey Future project began in November 2013 with the intention of developing a strategic vision shared by the community and the many organisations working in the town. The first Romsey Future vision document was agreed early in 2016 following an extensive community involvement process. A wide range of organisations working in Romsey signed up to the document.