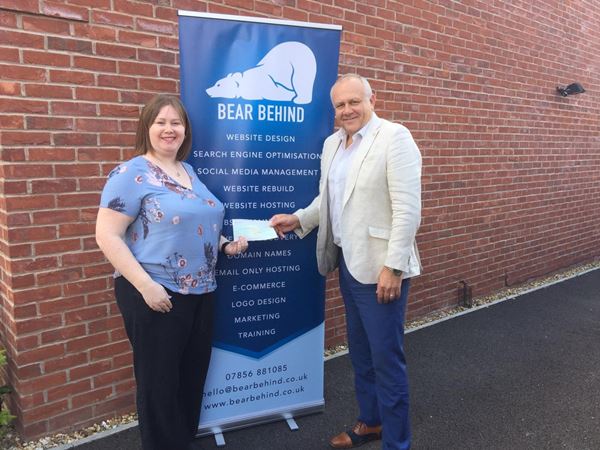 Bear Behind banks business bonus
An Andover woman has continued to benefit from the small business support offered by Test Valley Borough Council (TVBC) after receiving a Business Incentive Grant.
Katie Brooks runs Bear Behind, based in Andover, and has recently seen her company graduate from a sole trader to a limited company. Her business specialises in helping other businesses grow using web design, search engine optimisation and social media. She is fast becoming known as "The Fixer" in her industry.
Katie says she's now working with even more larger clients as her business continues to expand, something she attributes to events organised by Andover Women in Business (AWIB) and TVBC.
Katie said: "I am definitely seeing even more clients which, naturally, is fantastic. I'm fairly certain one of the reasons goes back to the Woman in Digital Enterprise (WIDE) training course that TVBC arranges and hosts.
"I am so very grateful to all of them for their support as they have given me the tools to help grow my business which has helped with my success so far."
The Business Incentive Grant awarded to Katie means she will have a £750 boost, which she plans to spend on further expanding her skills.
Andover Romans councillor, Nick Matthews, said: "It's really good to see that Katie had a passion, started her company, and is now exceeding in her field. I'm proud that the council can offer this kind of support to those who show this initiative, skill and entrepreneurship."
The council's Business Incentive Grants are available to anyone looking to set up their own business in Test Valley. Anyone who successfully applies for the grant will receive £750 if their business is still going strong six months later.
These funds have become available to the community as a consequence of the council's prudent investments, financial management and the use of the New Homes Bonus.