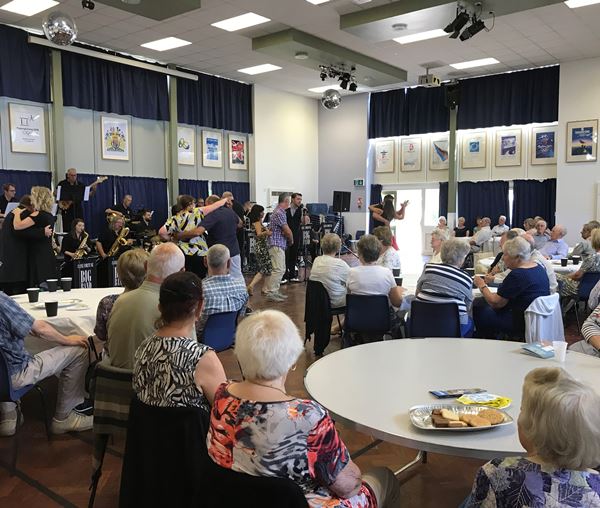 Big Band Buffet a booming success
A full house saw more than 150 people take to the big band dancefloor in Romsey –to learn more about community safety, staying healthy and how to battle isolation.
A wide range of organisations, including Hampshire Fire and Rescue, Mind and Hampshire Constabulary all joined Test Valley Borough Council at Mountbatten School in Romsey for the return of the Big Band Buffet.
Having been snowed off for its original date in February, the popular event was once again full, seeing 168 members of the community take the opportunity to learn about how to stay safe.
Attendees of the free event late last month spent time learning about fire prevention advice, tips on how to spot fraud and how to recycle more. Accompanying the stalls was the Clive Fortune Big Band.
Community and leisure portfolio holder, councillor Tony Ward, said: "The Big Band Buffet always proves to be an immensely popular event. It's fantastic to know that despite the initial whitewash with the snow that it was once again, a full house.
"My thanks go to the officers at the council who worked so hard to reorganise everything. The community relies on this event to learn about every aspect of safety and to have the police, fire service and mental health care teams on board just reiterates how valuable the Big Band Buffet is."