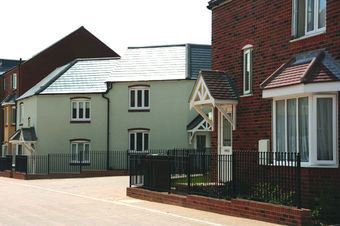 Have your say on affordable housing
A new plan to shape the future of how we deliver affordable housing in Test Valley is being drawn together – and the council is asking residents to contribute.
A document that helps decide the approach to affordable housing in the borough is being created to update the previous version from 2008.
The Affordable Housing Supplementary Planning Document (SPD) provides advice for landowners, developers and affordable housing providers and planning agents on how the council's Local Plan affordable housing policy will be implemented.
Now, as the authority plans how the document will help the council assess and negotiate with developers in the delivery of affordable housing, a consultation is being launched to gain the views of those who already call Test Valley, home.
From Friday, August 30, residents will have the opportunity to comment on a draft version of the SPD for six weeks.
Residents can offer their views on the draft version by emailing planningpolicy@testvalley.gov.uk or by writing to Planning Policy, Beech Hurst, Weyhill Road, Andover by October 11.
Planning portfolio holder, councillor Nick Adams-King, said: "We feel that it's an important step in helping us to set out the best approach to affordable housing delivery moving forward. We have to make sure that we are providing the clearest guidance possible to developers and landowners at an early stage."
Housing and environmental health portfolio holder, councillor Phil Bundy, added: "Meeting local need in the affordable housing sector is crucial for our communities and we hope by offering people the chance to have a say, we can be successful in doing this.
"We are extremely proud of our record of providing affordable housing, delivering 733 over the last three financial years and we want to keep beating our targets. Our corporate plan is focused on helping people to be able to live well and reach their potential, which is why making sure our housing delivery, including of affordable homes, continues to be a priority."