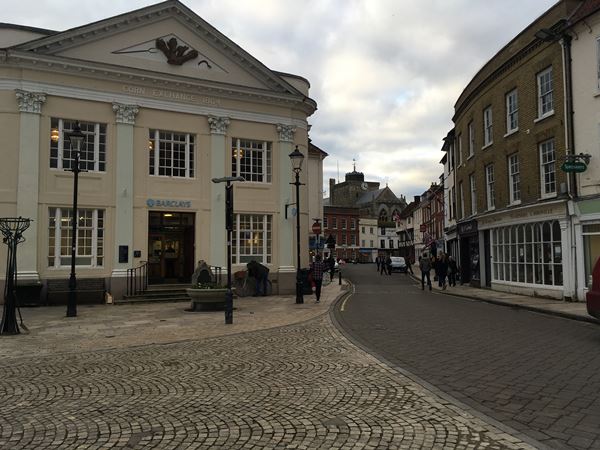 Extra security funding for town businesses
The Romsey Future partnership has awarded thousands of pounds to help town businesses feel safer over the festive period.
Following the success of last year's operation, the partnership will contribute £5,000 to fund additional private security officers operating in the town centre in the period leading up to Christmas, in addition to Hampshire Constabulary's Operation Scrooge.
The shops around the town will have access to private radios in which to contact the private security guards which will help them to warn of any potential suspicious activity.
The additional security was first put in place last year, with a number of businesses reporting that levels of crime from previous years had decreased. Following consultation with many town centre businesses, the partnership has decided to fund the project once more.
Romsey town centre manager and Romsey Future's employment and business workstream lead, Mark Edgerley, said: "I am delighted that, through funds available from Test Valley Borough Council, the partnership is able to organise this extra security to help protect the local retailers and shoppers from the activities of criminals as we approach the busy Christmas shopping period.
"Romsey has a high number of excellent businesses that offer a large range of gift items. Although the town is already extremely safe, with the additional security we hope residents and visitors alike enjoy their shopping excursions even more in Romsey."