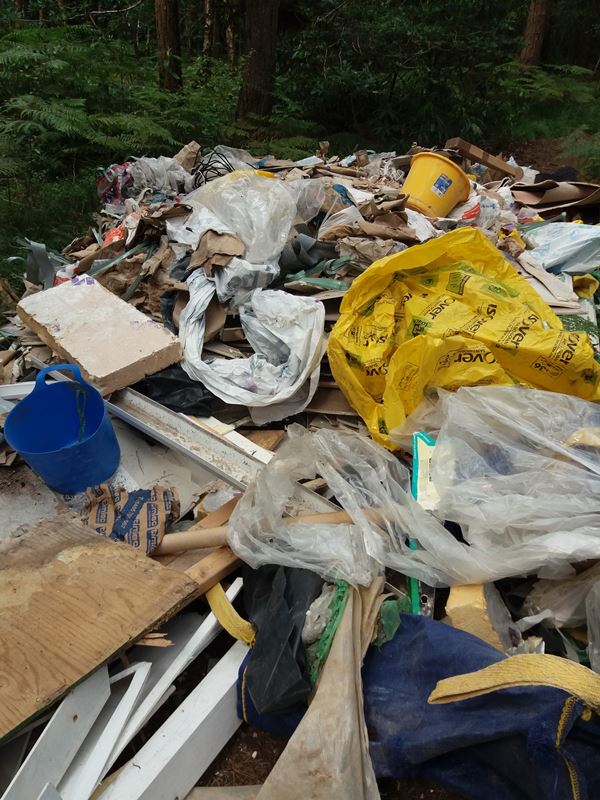 Man made to pay thousands after his waste was fly-tipped
A Southampton man has been made to pay almost £3,000 after his waste was discovered fly-tipped in Chilworth.
Following an investigation by Test Valley Borough Council, Neil Jones, of Sholing, admitted that he had failed to ensure his waste was passed to a correctly registered and licensed carrier.
The rubbish was made up of construction materials including boxes, buckets, insulation material and other containers, which were discovered fly-tipped in woodland on Roman Road, Chilworth.
Mr Jones was fined £1,100 and made to pay £1,354.50 in costs, as well as a £150 victim surcharge at Southampton Magistrates' Court on 5 December.
Environmental portfolio holder, councillor Alison Johnston, said: "The council has an extremely clear zero-tolerance approach to fly-tipping and this is another example of that. Mr Jones has now got to pay the price for not checking where his waste was going.
"As for whoever the culprit was who dumped this, they know how lazy and selfish it is to be dumping waste in the woodland for other people to clean up and deal with. Our investigation is ongoing to find out who is directly responsible for leaving the waste here.
"I hope the size of the costs Mr Jones now has to pay will make those who need to dispose of their waste check and double check that the carriers they are using are licensed and registered in the correct way. It takes two minutes via the Environment Agency website and could save you a day in court."