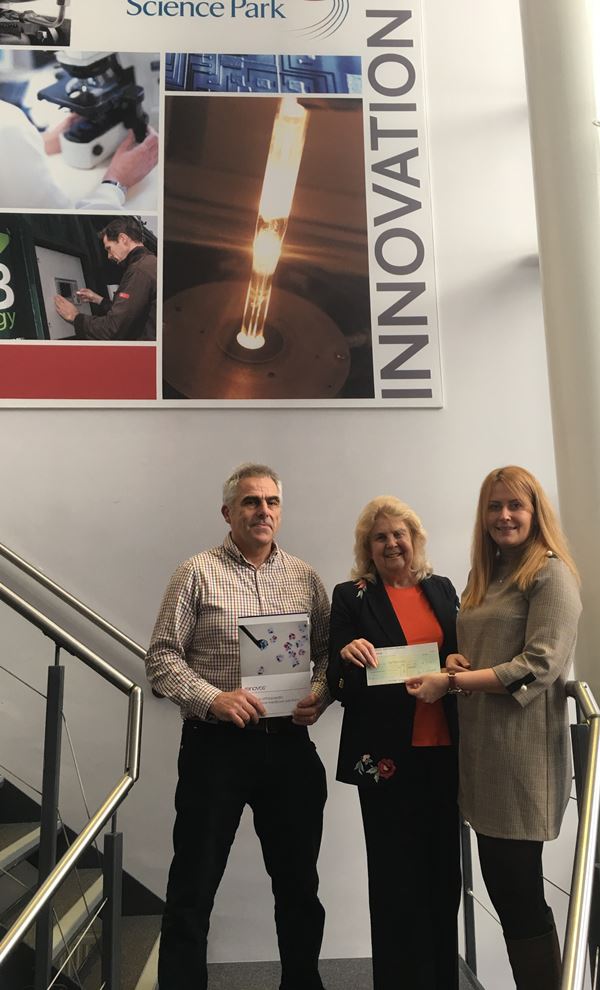 Bonus for university biotech company
Test Valley Borough Council has awarded a funding boost to four scientists from the University of Southampton who are developing bone regeneration technology.
Agnieszka Janaczek, James Otter, Richard Oreffo and Jonathan Dawson founded Renovos Biologics Ltd and aim to offer their expertise and their new technology that aids bone regeneration.
Now, the company, which recently moved to the University of Southampton Science Park's Catalyst Centre Plus in Chilworth, has benefitted from a £750 Business Incentive Grant from the council.
The Catalyst Centre scheme means that successful applicants will have created a business plan, funding plan and management team plan during their time within the centre and can benefit from mentoring through workshops with business leaders.
Renovos is aiming to sell research services to the worldwide community of biotechnology, as well as clinical research groups who are involved in specialist orthopaedic research.
On top of that, the foursome hope to be able to make and sell bone-regeneration technology that they have already invented.
Agnieszka said: "We realise our area is very specialist but we are so excited to have received this funding. It will really help take our products and services to the next level.
"Being based at the Science Park is a brilliant opportunity and we're so grateful for the help from Test Valley Borough Council."
Chilworth, Nursling and Rownhams councillor Alison Finlay added: "It's fantastic to be able to offer our support to Agnieszka and Renovos in helping them develop their exciting technology."