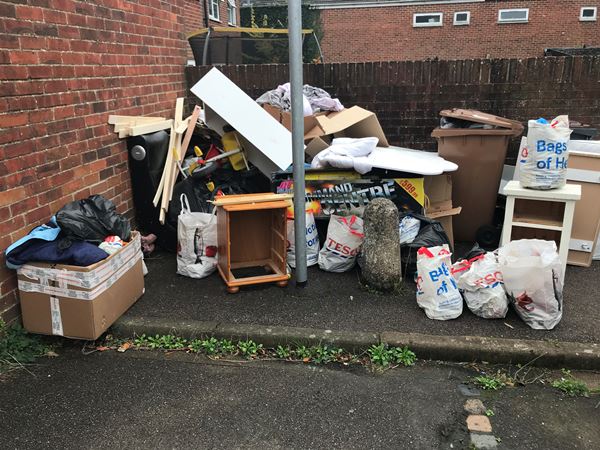 Andover woman ordered to pay almost £500 for fly-tipping.
A woman has been prosecuted after fly-tipping waste in Andover in November last year.
An officer from Test Valley Borough Council's environmental service discovered a huge amount of waste fly-tipped in Humber Court, Andover, near a disabled parking bay in 2018.
Tanya Smith, 40, from River Way in Andover pleaded guilty at Basingstoke Magistrates' Court and was ordered to pay a total of £494.50 for illegally dumping her waste. Two mattresses, bedroom furniture, clothes, electrical items and discharged fireworks were among the waste.
Environmental portfolio holder, councillor Alison Johnston, said: "We are all aware of the current environmental climate, so I am shocked to see that some people continue to dump their waste irresponsibly. Many of the items in this case could have been donated locally for someone in need to make use of them.
"It is important that we take our waste to the correct facility so that it can be sorted into recyclable materials and items that can be incinerated to produce electricity. Dumping waste like this is bad for the environment and poses a risk to the local wildlife and passers-by.
"If you are having a clear out and are unsure of where to send your waste, please contact Test Valley Borough Council for advice."
You can find out more about our bulky waste collection service here
If you are unsure about your waste carrier you can check if your waste carrier is licensed at https://environment.data.gov.uk/public-register/view/index
More information on what you can and can't recycle in test valley can be found here or by calling customer services on 01794 527700 or 01264 368000. The council will investigate all reports and will take them through to prosecution with sufficient evidence.