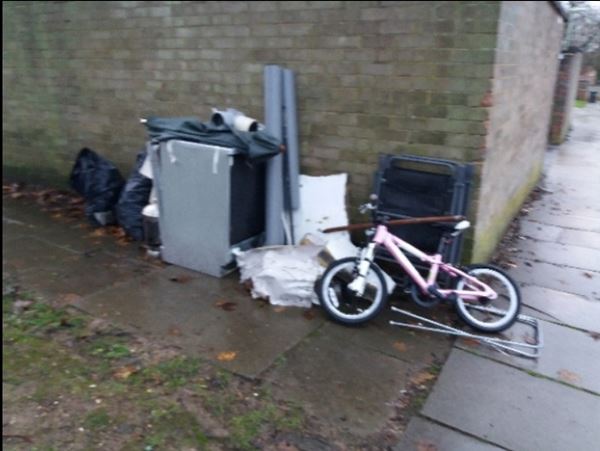 Dishwasher dump sees woman fined £200
A woman has been fined £200 after depositing a dishwasher, carpets and a child's bicycle at Goddard Square, Andover.
At Basingstoke Magistrates' Court earlier this month, Robyn Toon of Andover was fined £200 and ordered to pay £35 in compensation for the council's clean-up costs.
The waste, dumped in November last year, consisted of five black sacks of rubble, a wooden unit and folding chairs, as well as piping, an umbrella and carpets.
Environmental portfolio holder, councillor Alison Johnston, said: "Your waste is your responsibility, regardless of who you have arranged to come and collect it. This is why it's imperative that you check the details and license of anyone who is disposing of your waste. Of course, we are always happy to help and advise if anyone is uncertain about their rubbish.
"We have a zero-tolerance approach to the illegal disposing of waste and this case is no exception. Checking that you are ridding of waste legally could save you a day in court."
Anyone with questions on how to properly dispose of their waste can speak to the council's environmental service via 01264 368000 or 01794 527700. There are two Household Waste Recycling Centres in the borough, in both Andover and Timsbury which are open seven days a week.