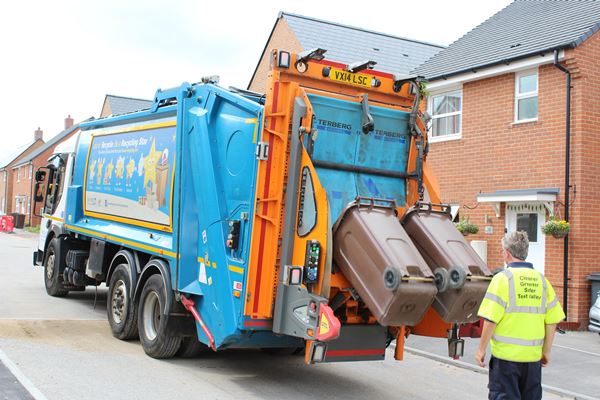 Recycle more with Test Valley Borough Council
Test Valley Borough Council is encouraging more residents to carry on recycling after seeing a three per cent rise in the waste that was recycled over the past year.
In Test Valley, 94 per cent of waste is either recycled or turned into electricity, with only six per cent going to landfill. As part of the Hampshire Waste Partnership, the council is working with other local authorities to review the waste collection service, with aspirations to recycle thin plastics and glass in brown bins.
The council's recycling team helped to achieve an improved recycling rate in 2018 through a range of activities, including promoting various information about what can be recycled in the borough. The authority also uses the Recycling Stars initiative, which sees officers visiting schools and educating youngsters on the benefits of recycling.
After seeing a rise in the amount of waste that was recycled in the borough over the past 12 months, the council's environmental portfolio holder is encouraging more residents to get involved.
Environmental portfolio holder, councillor Graham Stallard, said: "Recycling is important to our residents and the council, and we are constantly reviewing recycling options within the borough. So far, residents have done a fantastic job recycling more waste, which has brought the council another step closer to achieving a higher recycling rate across the borough.
"Over the past year, TVBC's environmental service have taken a number of brilliant steps to improve the council's recycling rates. Using the Recycling Stars campaign has enabled the team to reach out to the next generation, raising awareness of the importance of recycling and showing just how simple it can be!"
Residents are able to recycle items that are not eligible for kerbside collection at their nearest Local Waste Recycling Centre. More information can be found at www.testvalley.gov.uk/RecycleGuide