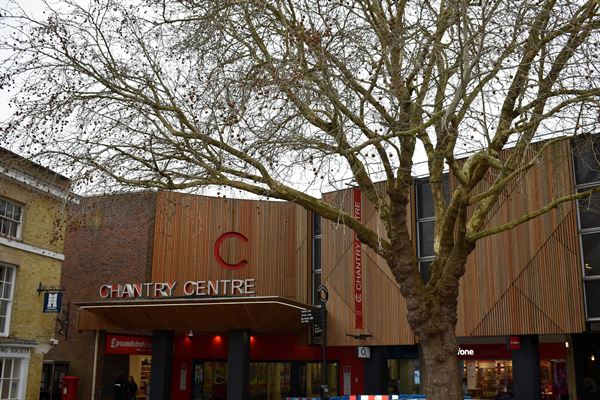 Charity secures new shopping centre space for restoration project
The Chantry Centre will welcome a charity's new pop-up shop next week
Andover Mind's furniture project, Ugly Duckling will be opening for business on Thursday, October 10 to coincide with World Mental Health Day. Situated opposite Boswells, in the formal Toucan Travel unit, the shop will be sell recycled and renovated furniture that has been donated for the project.
The shop will also act as a hub for career support, as well as information and advice for mental health and dementia. The pop-up will be open until the new year, taking advantage of the Chantry Centre's new easy in, easy out occupancy agreements for prospective tenants.
Debra Ramchurn, CEO of Andover Mind said: "We are delighted to be able to work with Test Valley Borough Council and the Chantry Centre management to enable us to bring Ugly Duckling's products to the Town Centre. It is a great opportunity and all the money we make from sales will go back into the project to pay for running costs. We are also pleased to be able to offer an accessible advice and information hub for mental health and dementia in the heart of the community."
Leader of the council, councillor Phil North, said: "I am thrilled that the Chantry Centre will shortly be welcoming such a great addition to the town centre. The project is of a real benefit to the community and it's fantastic that Test Valley Borough Council's introduction of pop-up tenancy options have been able to facilitate this move.
"I am looking forward to visiting the pop-up shop and viewing the creative ways that volunteers have restored unwanted furniture for someone else to enjoy."
This marks the sixth new business that has opened in the Chantry Centre since the council purchased the centre earlier this year.
Anyone interested in a Chantry Centre pop-up shop can contact Colin Hares, valuer at Test Valley Borough Council, on 01264 368000 or email chares@testvalley.gov.uk