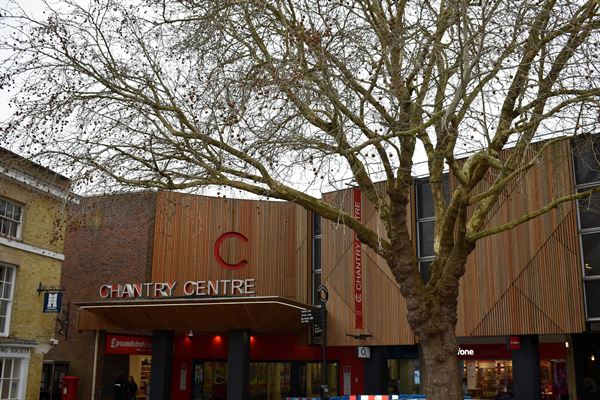 Chantry Centre to welcome two more shops!
Two more empty units will be filled in the Chantry Centre after Test Valley Borough Council (TVBC) secured new tenants for the vacant shops!
The businesses have taken advantage of TVBC's easy in, easy out occupancy agreements, which the authority has put in place to attract pop-up stores to the town. As well as filling vacant shops, the council hopes that this will give a platform for businesses, groups and those offering local services to raise their profiles.
New store, Icon Furniture, is set to move into the former Chantry Furniture unit near Sports Direct. Meanwhile, a pop-up jewellery and watch outlet store will be opening in the former Pandora unit. Brands will include Swarovski, Thomas Sabo, Links of London and Clogau to name a few. It will open in October to mid-January, perfect for Christmas gifts!
Leader of Test Valley Borough Council, Councillor Phil North, said: "I am very pleased that we have been able to secure two new tenants. It is a tough time for retail in the UK, but Test Valley Borough Council has been working hard to reduce the number of empty units in the Chantry Centre. Pop-up shops work well for a variety of uses and as we are seeing an increasing focus on leisure and living in town centres, there's a real opportunity to be creative and try something new.
"These short-term leases give people the opportunity to test the water and also bring some variety to the town. I wish both businesses all the very best."
Anyone interested in a Chantry Centre pop-up shop can contact Colin Hares, valuer at Test Valley Borough Council, on 01264 368000 or email chares@testvalley.gov.uk