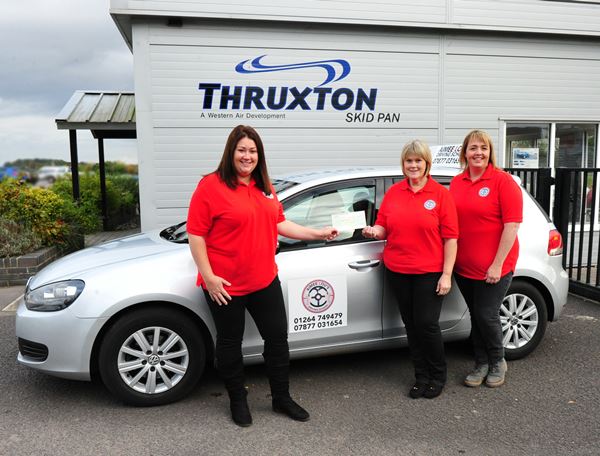 New driving business full speed ahead
Test Valley Borough Council has supported a new driving school in Andover with a Business Incentive Grant.
Aimee Lou's Driving School has been awarded a £750 grant from the council after starting a new business as a self-employed driving instructor. With years of teaching experience, Aimee decided it was the right time to venture out and build her own business.
Teaching in Andover, Newbury and Salisbury, Aimee covers a wide area for her students.
Aimee said: "I am so pleased that I qualified for this grant and that the council have been able to help in the setup of my new business. The grant money was a real help and enabled me to take steps forward to employ two other Instructors and help one of them to complete their training.
"I have always loved teaching and I am really enjoying being my own boss."
Bellinger ward councillor Phillip Lashbrook said: "It was a pleasure to meet Aimee and hear all about her business. I wish her every success in the future."
The council's Business Incentive Grants are available to anyone looking to set up their own business in Test Valley. Anyone who successfully applies for the grant will receive £750 if their business is still going strong six months later.
These funds have become available to the community as a consequence of a grant that the council receives for new homes being built and other performance related income.
For more information about the council's grant schemes, visit www.testvalley.gov.uk