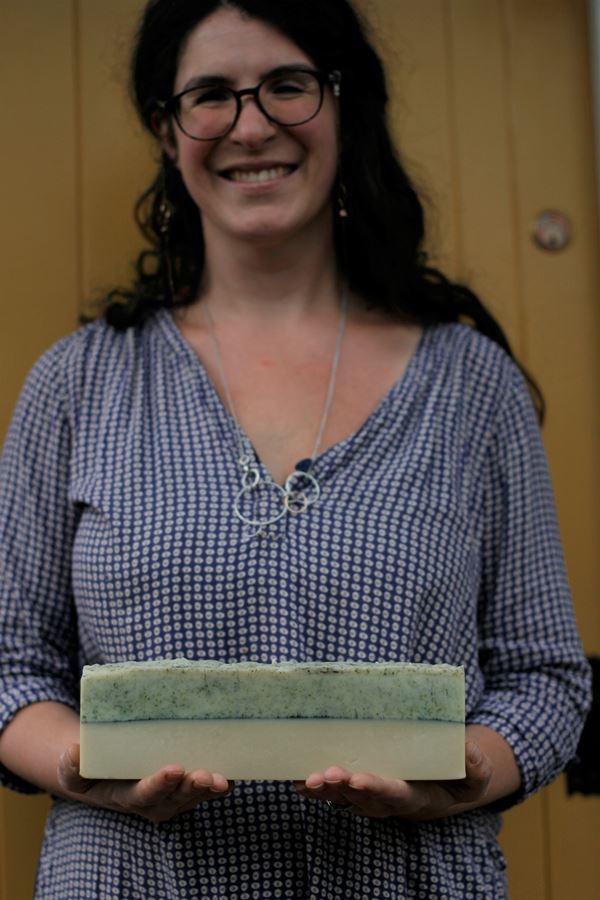 Sustainable products made in Test Valley for eco living
A new Test Valley business called 'Made on the Chalk' offering products to support a sustainable home life has been awarded a Test Valley Borough Council Business Incentive Grant of £750.
Grace Dunning launches the business this autumn initially with handmade natural skincare products, and is expanding the product range to include eco household products like rubber gloves, wool dusters and handmade soap dishes. Handmade beeswax candles will be available in 2021, along with launching e-learning workshops on soap and candle making.
The story behind the name 'Made on the Chalk' is one that captures the beauty of the Test valley from the chalk streams to the down land and even Grace's own chalk cob cottage.
Grace said "Made on the Chalk captures a growing market for goods made from natural ingredients that are locally produced. I wanted to create a company that makes and supplies items of quality that are sustainable, beautiful, useful; and empowers people though skill learning. The e-learning courses will be accessible to as many people as possible with discounted places for those on low incomes. I am thrilled to be awarded a Business Incentive Grant from Test Valley Borough Council to help support my new business".
Bourne Valley ward councillor, Phil North, said: "The grant schemes are a great opportunity for those wishing to set up new business initiatives in Test Valley and enable us to offer a wider range of services for our local community.
I am delighted that Grace has been successful in her grant application and wish her every success in her new business venture."
The council's £750 Business Incentive Grants are available to anyone looking to set up their own full-time business in Test Valley. Anyone who successfully applies for the grant will receive £750 if their business is still going strong six months later. These funds have become available to the community as a consequence of the council's prudent investments, financial management and the use of the New Homes Bonus.