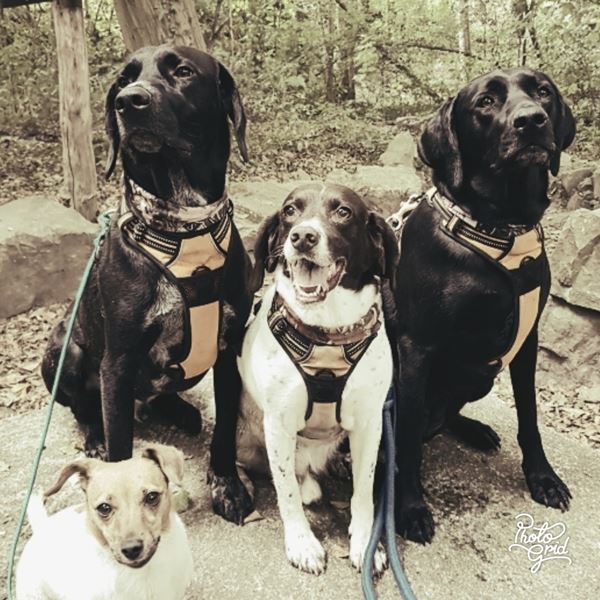 New doggy day-care business in Test Valley
A new doggy day-care business, Pickle and Friends, has been awarded a £750 Business Incentive Grant from Test Valley Borough Council.
Pickle and Friends has been opened by Keri-An Scarff, after she moved back from Paderborn in Germany as part of the military re-basing of the British Army of the Rhine on Salisbury Plain.
Keri previously operated a dog boarding service in Germany, and already has some army friends' dogs as regulars. Her doggy day-care has also attracted the attention of some non-MOD residents.
The business is operated through a local Facebook group and via word of mouth. She is licensed for five dogs alongside her own four furry companions.
Keri-An said: "I have worked with animals for many years, horses and dogs alike, gaining qualifications in both fields. I am looking at extending the business to include a secure field, for the use of day-care and boarding dogs."
Ward member for Bellinger, councillor Phil Lashbrook, said: "The grant schemes are a great opportunity for new business initiatives in Test Valley, and I wish Keri-An every success in her new doggy day-care business venture."
The council's £750 Business Incentive Grants are available to anyone looking to set up their own full-time business in Test Valley. Anyone who successfully applies for the grant will receive £750 if their business is still going strong six months later.
These funds have become available to the community as a consequence of the council's prudent investments, financial management and the use of the New Homes Bonus.