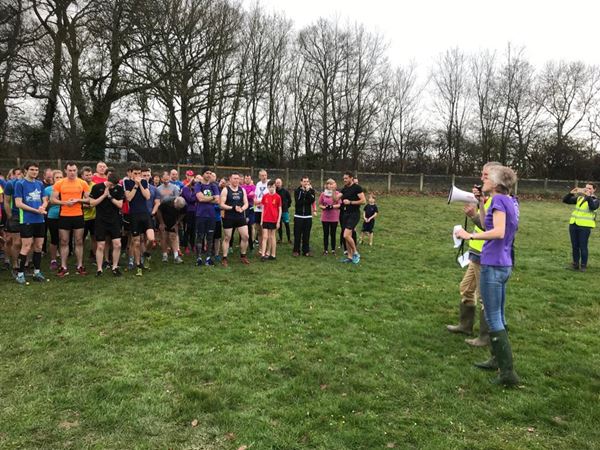 Romsey has parkrun limbering up for move to Ganger Farm Sports Park
The parkrun in Romsey is ready in the starting blocks for a move to a new route at Test Valley Borough Council's state-of-the-art Ganger Farm Sports Park later this year.
Parkrun is a free weekly community event that encourages people to get moving and gives them the opportunity to take part in regular exercise in a friendly, supportive environment, with participants able to choose whether to be a volunteer, walk, jog or run the 5k route.
Previously based at Mountbatten School, parkrun in Romsey has been put on hold since March 2020 due to Covid-19, but hopes to restart at Ganger Farm later in 2021 once TVBC takes ownership of the facility.
The brand new Ganger Farm Sports Park offers several outdoor pitches, an exercise studio, boardroom, large community area in additional to several changing rooms. It will host a range of team sports and events by local clubs and is due to open later this year.
Sue Sleath, event director for parkrun in Romsey, said "Due to Covid restrictions parkrun in England has yet to restart. The uncertainty around the lifting of lockdown restrictions has affected our ability to make plans and announcements about parkrun, but with the full support of TVBC and potentially a new venue on the horizon, we are hopeful for a start in autumn 2021."
Community and leisure portfolio holder, Councillor Ian Jeffrey, said "Ganger Farm Sports Park is a fantastic new facility for community events and parkrun would be a great fit. The route is yet to be confirmed and we will look to finalise plans when the site is fully adopted by the council".