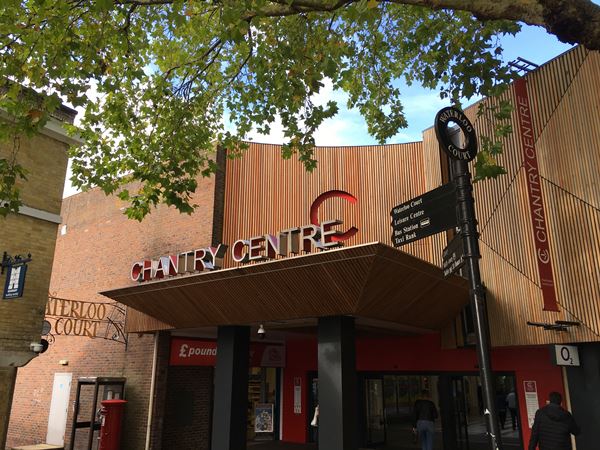 Vaccination site eyes move to Chantry Centre from autumn
The vaccination site at The Lights theatre in Andover is eyeing a move to the Chantry Centre from this autumn.
Rather than the usual thespians and performers, The Lights has played host to a team of doctors, nurses and volunteers since December last year, when it took on the most important role in its history as a Covid-19 vaccination site.
Thousands of people have received their life-saving jabs there to date but with the country slowly returning to normal and audiences keen to take their seats for shows once more, Test Valley Borough Council, which runs the theatre, is working with NHS colleagues to explore a move to one of the empty Chantry Centre units at the end of the summer.
Leader of Test Valley Borough Council, councillor Phil North, said: "I am really pleased that we have been able to contribute in some small part towards the vaccination programme by offering our venues for use.
"We know that customers are keen to return to The Lights once restrictions are lifted, so we want to make sure that we have an alternative location lined up ready to provide a seamless transition from one site to the other. The Chantry Centre offers a great, central location, and we'll be cracking on over the next few months to get a suitable unit kitted out and ready for use.
"We will probably never be able to thank the healthcare staff and incredible volunteers enough for all they have done to keep us safe but hopefully our continued offer of support at least makes things a little easier for them."
Dr Ben Sharpe, clinical lead for the Andover vaccination site, said: "We are extremely grateful to the team at The Lights and the council for all their help over the past few months. We look forward to continuing to work with them as we explore plans to continue this vital programme from the Chantry Centre.
"Without the incredible clinical staff, volunteers and assistance from partner organisations, we wouldn't have been able to get the vaccination programme off the ground. We are therefore enormously thankful both for our amazing volunteers and the ongoing collaboration with the council."