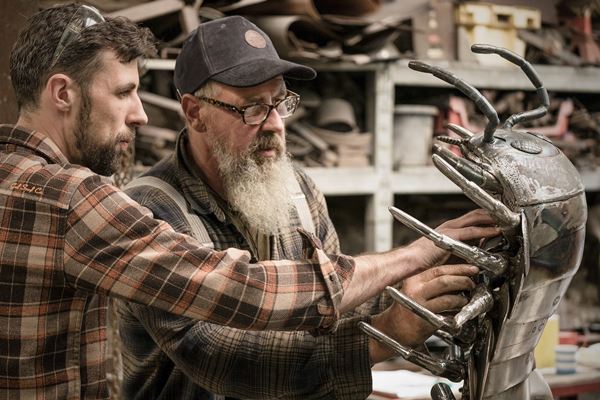 Abbotswood Art Trail moves a step closer
Test Valley Borough Council is working with local residents to create a new and interactive public art trail for the enjoyment of the Abbotswood community and the wider Romsey area.
The next stage in the project is a series of pre-arranged workshops taking place between 8 and 15 June at local schools and within community groups. The commissioned artists, Thrussells, will facilitate the workshops and help participants to develop and contribute their ideas. Thrussells will then use these to inform their design process from first principles through to a final design concept. The outcome will then be submitted to Test Valley Borough Council, before an exhibition to share the final designs with the community at Abbotswood later this summer.
Test Valley Borough Council's community and leisure portfolio holder, councillor Ian Jeffrey, said: "The art trail is a fabulous idea that will enable residents of Abbotswood and Romsey to explore and enjoy their surroundings. It aims to encourage creativity and provide ideas and activities for the whole community to continually engage with throughout the seasons. Now, more than ever we appreciate the value of our green spaces, and this is a positive step towards encouraging a sense of ownership with the residents of the new community at Abbotswood."
To keep up to date with all the developments join the Abbotswood Art Trail Facebook group: facebook.com/groups/1016323125562556
The project is funded through public art contributions made by the developers at Abbotswood.