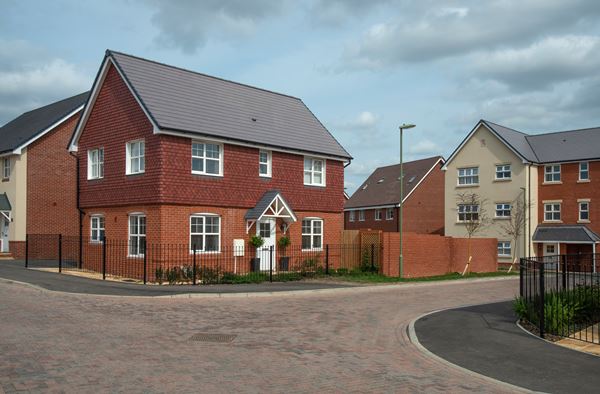 TVBC agrees deal to help protect habitats in the Solent
Test Valley Borough Council is moving forward with a new policy to help protect internationally designated habitats in the Solent.
The council has purchased 'credits' from countryside land in the south of the borough to help mitigate any increase in nutrients in the Solent from new development. Excessive nutrients in the water are having an adverse impact on habitats and species alike.
Over the past two years, following advice from Natural England, planning applications for residential development and overnight accommodation submitted to the council have required mitigation for any potential impact from the additional levels of nitrates they would generate from wastewater and land use change.
Now, TVBC has purchased credits from Roke Manor Ltd in relation to land at Roke Manor Farm, resulting from the cessation of nitrate inputs from the previous agricultural use. This means that applicants will be able to participate in the council's scheme, and have these credits allocated to them, mitigating against nitrogen increases that their application would produce. This in turn, will ensure future development is nitrate neutral in terms of its overall impact. For larger schemes, developers have the option of purchasing credits directly from Roke Manor Ltd.
The new policy means applicants can work with the council on a simpler basis and have a ready-made solution to achieve nutrient neutrality. The council has worked alongside Roke Manor Ltd and Natural England to agree a management plan that will ensure the proposal's success.
Portfolio holder for planning, councillor Nick Adams-King, said: "We're really grateful for the joined up working of Roke Manor Ltd and Natural England in seeing this come to life. The past two years have been difficult in ensuring our planning process balances out any increase in nitrate levels in the Solent, which is something we need to achieve in order to protect the environment in delivering new homes to meeting our housing needs.
Ollie Mitchell from Roke Manor Ltd, said: "We are delighted to have worked with Test Valley Borough Council and Natural England to design and secure land at Roke Manor Farm as strategic nitrogen mitigation land, and look forward to working with the council and applicants alike to support residential development in the Test Valley and mitigate nitrogen impacts on the important habitats of the Solent.
Allison Potts from Natural England, said: "We support the work Test Valley Borough Council has done to secure the credits from the Roke Manor site to protect the Solent from increases in nitrates. We are excited to see it develop into a wonderful place for wildlife and a great environmental asset for the borough and its residents."