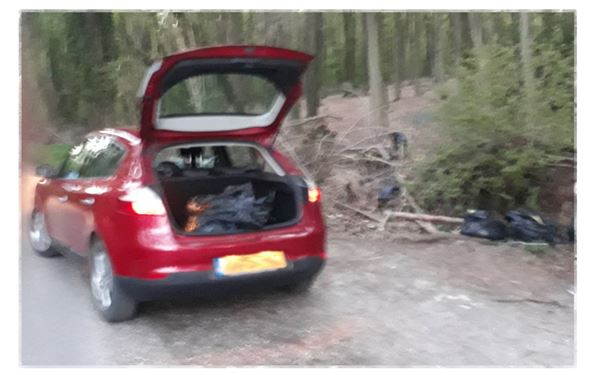 Large fine for lockdown fly-tipper
A woman who fly-tipped waste in Andover during national lockdown has been made to pay thousands of pounds as a result.
Teresa Lewis, of Andover, emptied her bin bags that were full of soil, in a gravel layby on Mongomble Close off Smannell Road on April 22 last year, during national lockdown.
Test Valley Borough Council officers immediately began an investigation into the waste and tracked the vehicle to Ms Lewis.
Having admitted the offence, judges at Basingstoke Magistrates Court fined her £1,415, ordered her to pay £583.29 in costs, and a £142 victim surcharge, bringing her overall amount to £2,140.29.
Environmental portfolio holder, councillor Alison Johnston, said: "I am very pleased with the sizeable costs in this case, because residents worked so hard to ensure they kept their waste to a minimum during an incredibly difficult time.
"There is absolutely no excuse for fly-tipping, and not trying your best to manage your waste like everyone else doesn't cut it, either.