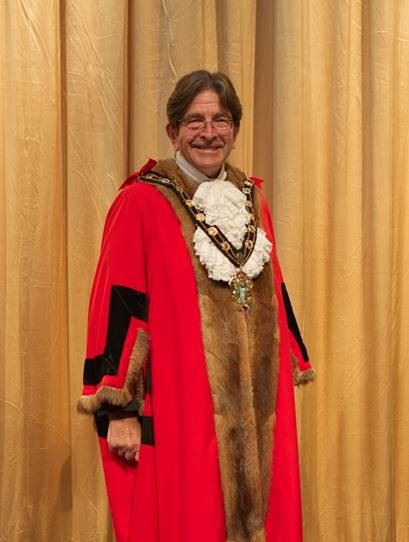 New mayor for Test Valley 2021
Councillor Mark Cooper has been elected as Test Valley's new mayor at an annual council meeting.
Councillor Cooper, who represents the Romsey Tadburn ward, held the role of deputy mayor for two years, supporting outgoing mayor, councillor Martin Hatley. Mayors and deputy mayors usually only serve for 12 months but this was extended due to the pandemic.
At the meeting held at The Plaza in Romsey on Wednesday 19 May, councillor Cooper was nominated by councillor Celia Dowden, with his recommendation then seconded by councillor Martin Hatley. He is joined by his wife, Dr Sue Tippet, as mayoress.
Mayor Mark Cooper, said: "I wish to offer my sincere thanks to councillor Celia Dowden and councillor Martin Hatley for their support. My thanks also to my fellow councillors, reverend Thomas Wharton, and, most importantly to my wife, Dr Susan Tippett, who, incredibly, year after year throughout our lives together, has tolerated my thousands of hours spent pounding streets, sorting strangers' problems, and fighting for the preservation of all that is valued in the Test Valley."
Outgoing mayor, councillor Martin Hatley, said: "I am delighted that at long last councillor Cooper has been appointed mayor of Test Valley. As the longest serving councillor, it is an acknowledgement of appreciation of his 35 years of dedicated service to Test Valley as a borough councillor.
"Both he and his wife Dr Sue Tippett will make excellent ambassadors for the borough. Mark and I have worked together well as mayor and deputy mayor and I look forward to supporting him in any way I can in my new role as immediate past mayor."
Councillor Cooper appointed reverend Thomas Wharton from Romsey Abbey as his chaplain.