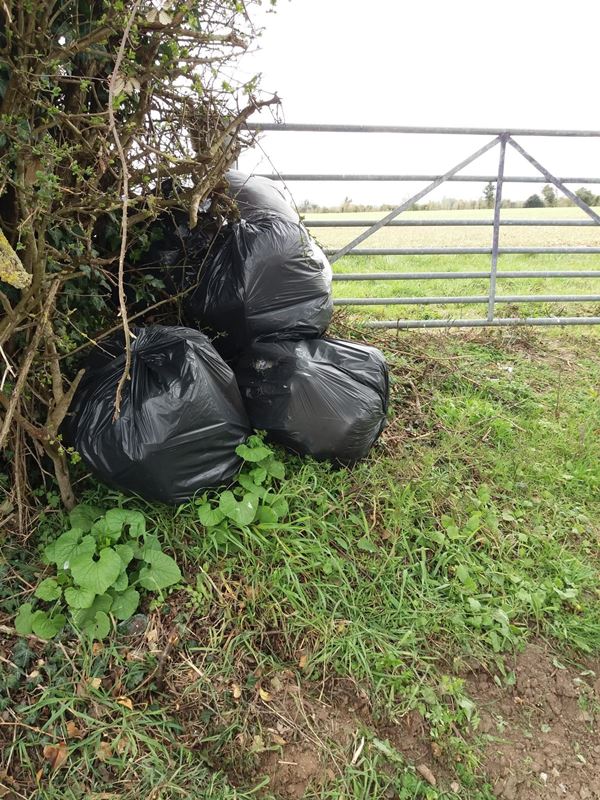 Custody time and £900 in costs for fly-tipper
A man from Andover who dumped 10 black bags of household waste which included rotting food waste down a rural lane in Andover has been made to pay almost £1,000 after a day in court.
An investigation was launched by Test Valley Borough Council after receiving a report about the unlawful dumping of household waste in April this year.
Mr Bogdan Soare, of Genoa Court, Andover, admitted the offence in court that he fly-tipped the waste in Hungerford Lane, Knights Enham having initially claimed in an interview under caution that his cousin had taken the waste for disposal.
At Basingstoke Magistrates Court earlier this month, Mr Soare, 23, apologised for the offence, saying that he believed the Household Waste Recycling Centre would be closed, and that it was a one-off incident.
He was made to pay £906 in costs and an £88 victim surcharge having spent time in custody.
Portfolio holder, councillor Nick Adams-King, said: "Dumping bags of waste, that has to be cleaned up by somebody else, is absolutely revolting. To have an excuse of thinking the correct place would be closed isn't much better, and I'm pleased therefore that our officers have found the person responsible.
"Fly-tipping is a serious offence, which is shown here by Mr Soare spending time in custody, and having a serious amount of money to pay back on top of that. My hope is that this latest prosecution acts as another deterrent to those thinking of taking the lazy option. We investigate every single case we receive, and wondering whether to take that risk simply isn't worth it."