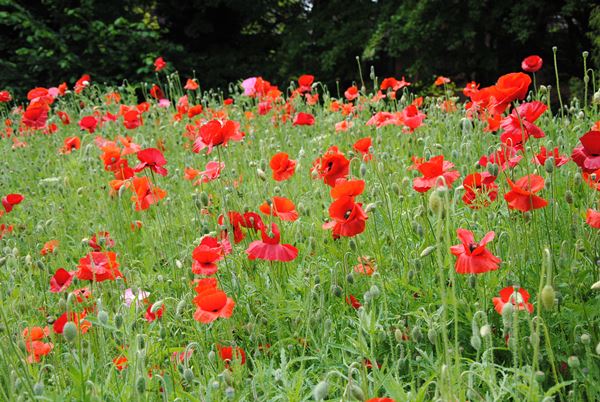 Remembrance Sunday plans for Andover this year
Plans for Remembrance Sunday in Andover have been announced by Test Valley borough council following last year's scaled-back events due to the Covid-19 pandemic.
This year, a service at St Mary's Church will take place alongside a service in the garden of remembrance, and a parade around the town on Sunday 14 November.
Every year, community leaders come together with the Royal British Legion to pay their respects to all those who made the ultimate sacrifice for our freedom. In 2020, a smaller ceremony was held for invited guests due to the pandemic restrictions, with former mayor, councillor Martin Hatley, having laid a wreath on behalf of all Test Valley residents.
However, this year's remembrance plans include further events to mark the sacrifice made by those who have fought for our freedoms. A 10am service inside St Mary's Church will take place, with those including the mayor of Test Valley, councillor Mark Cooper, Deputy-Lieutenant, Professor Khalid Aziz and leader of the borough council, councillor Phil North, attending.
Troops from 22 Engineer Regiment and Army Air Corp, along with veterans and youth groups will parade to the garden of remembrance from Bridge Street to St Mary's Church via Eastern Avenue, before an outdoor service and the Act of Remembrance takes place in the garden at 10.45am.
At approximately 11.30am, a return parade will take place via Eastern Avenue where the Mayor of Test Valley, Deputy-Lieutenant and RBL President will take the salute before a private reception at Andover's Guildhall.
A special Garden of Remembrance has also been set up by Test Valley borough council in the Chantry Centre.
Members of the public will be able to pay their respects and commemorate those who served in battle and those who continue to serve.
Services will also be taking place in Romsey at the War Memorial Park, and Romsey Abbey, together with the RBL, and Romsey Town Council.
The mayor, councillor Cooper, said, "I am pleased to confirm that we are to return to the pre-Covid arrangements with the Remembrance Service in St Mary's followed by the Parade in the Garden of Remembrance in honour of all those, past and present, who put their lives on the line to fight for our freedoms."
Armed forces champion, councillor Nick Matthews, said: "I'm very grateful for the work of the RBL and all the other partners who come together to make our incredibly important services, happen. This is always a poignant time of year for us all to reflect and pay our respects to those who served and who continue to do so."
"It is incredibly poignant this year, as we celebrate the centenary of the poppy, symbolising remembrance and hope. While we have traditionally recognised the symbolic reference to Flanders Fields, and indeed for many years remembered our service personnel who fell in World War One and World War Two, we must also never forget all who have fallen in service of our country, during the many campaigns since 1945. This is a day for all of us to pay our respects and never forget their ultimate sacrifice."
Leader of the council, Phil North, added: "Last year was incredibly difficult for many reasons, and once again I want to thank our community members for listening to the advice and paying their respects from the safety of their own home, last remembrance Sunday.
"Thankfully, this year will look a bit more like normal, meaning residents can come out and attend ceremonies taking place up and down the borough."