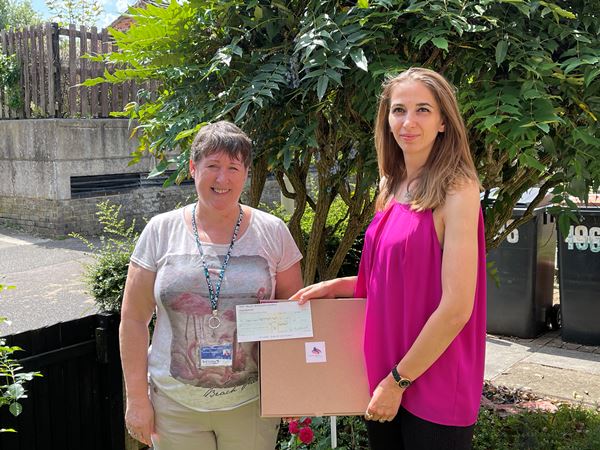 A-glazing donut business scoops a tasty council grant
A new home-based donut and pancake delivery business in Andover has been awarded a Business Incentive Grant of £750 from Test Valley borough council.
Daniela Beilic was working at a regional distribution centre of Home Bargains and also worked for Deliveroo, before setting up Luxury Donuts. The doughnuts and pancakes will be made by Daniela at home, and can be purchased through takeaway delivery companies.
Daniela said: "I am thankful for the grant to help with launching Luxury Donuts that are delivered. I have recently extended the menu to include, pancakes and waffle sticks too."
Ward member, councillor Karen Hamilton, added: "I wish Daniela all the best with her new business venture. The Business Incentive Grants are a great opportunity for launching new start-ups in the local area."
The council's Business Incentive Grants are available to anyone looking to set up their own business in Test Valley. Anyone who successfully applies for the grant will receive £750 if their business is still going strong six months later.
These funds have become available to the community as a consequence of the council's prudent investments, financial management and the use of the New Homes Bonus.